Marginimea Sibiului, region in Transylvania, has always been known as the land of shepherds, sheep cheeses and meat delicacies. Its traditional products reflect the richness of its lands but also the region's cultural diversity. When here, try the 'telemea', fresh cheese made of local sheep milk.
The various types of cheese of Marginimea Sibiului are an important part of this region's culinary and cultural tradition, and its diversity comes from specific production techniques. In the alpine pastures of Marginimea Sibiului the local shepherds continue to use ancestral recipes to produce various sheep cheese products such as 'telemea', 'urda' and 'cas'.
Fascinating about the region is the fact that the country life is so authentic, so pure, so real that it's almost hard to believe that nowadays such a world still exists. For tourists is captivating to discover a wonderful world so different from their own and yet so close by.
Marginimea Sibiului
image gallery
Top things to do
in Marginimea Sibiului
Cheese and Tuica Festival- last weekend of August
In Marginimea Sibiului, all year long, visitors can take part in various festivals and activities to taste local products made by local farmers. Markets and fairs provide the opportunity to taste and buy products directly from the small producers.
A great opportunity for travelers to taste delicious local products and listen to traditional folk music are the local festivals in Marginimea Sibiului. For instance, The Shepherds Festival in Jina takes place every year on the last weekend of July. The Cheese and Tuica Festival in Rasinari takes place every year in the last weekend of August. The event is perfect for those interested in both culinary tradition and local culture, and is situated in a beautiful mountain area covered with forest.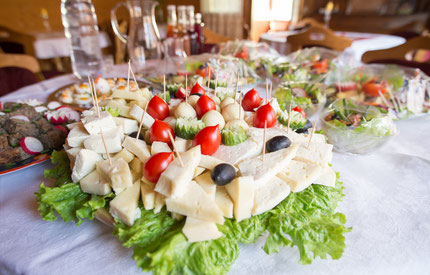 Taste sheep cheese in rural guest houses
Having a lunch or dinner in a guest house in Marginimea Sibiului is a great opportunity to discover and taste sheep cheese and specific shepherd dishes and get acquainted with the lifestyle and customs of the inhabitants of this region.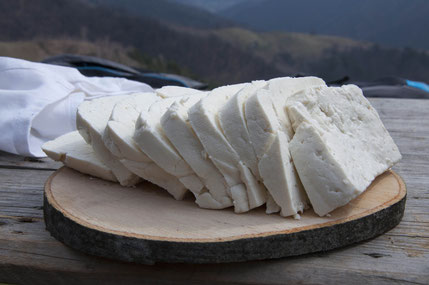 The Sheep Cheese Route
The Sheep Cheese Route provides an excellent opportunity for discovering the pastoral world of Marginimea Sibiului, with its picturesque settlements and calm lifestyle. Due to continuous shepherding and transhumance, the 18 villages connected to the route have succeeded in keeping their strong local identity. Following the Sheep Cheese Route interested visitors can discover traditional art, lifestyle and customs, taste cheese and other special dishes.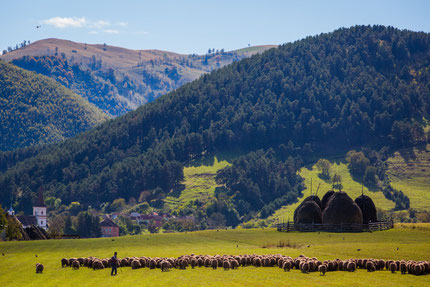 Local market in Rasinari
Every Saturday morning in Rasinari takes place a local market, thus a great opportunity to taste and buy local products direct from the locals. Enjoy!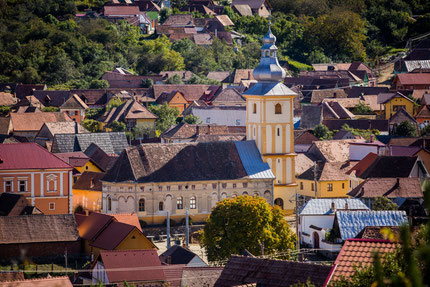 Hikking in the Cindrel Mountains
 For mountain lovers, hikking in the Cindrel Mountains is a great escape into a beautiful protected area!