Best beaches in Porto and Gaia
Many beautiful beaches await you in the region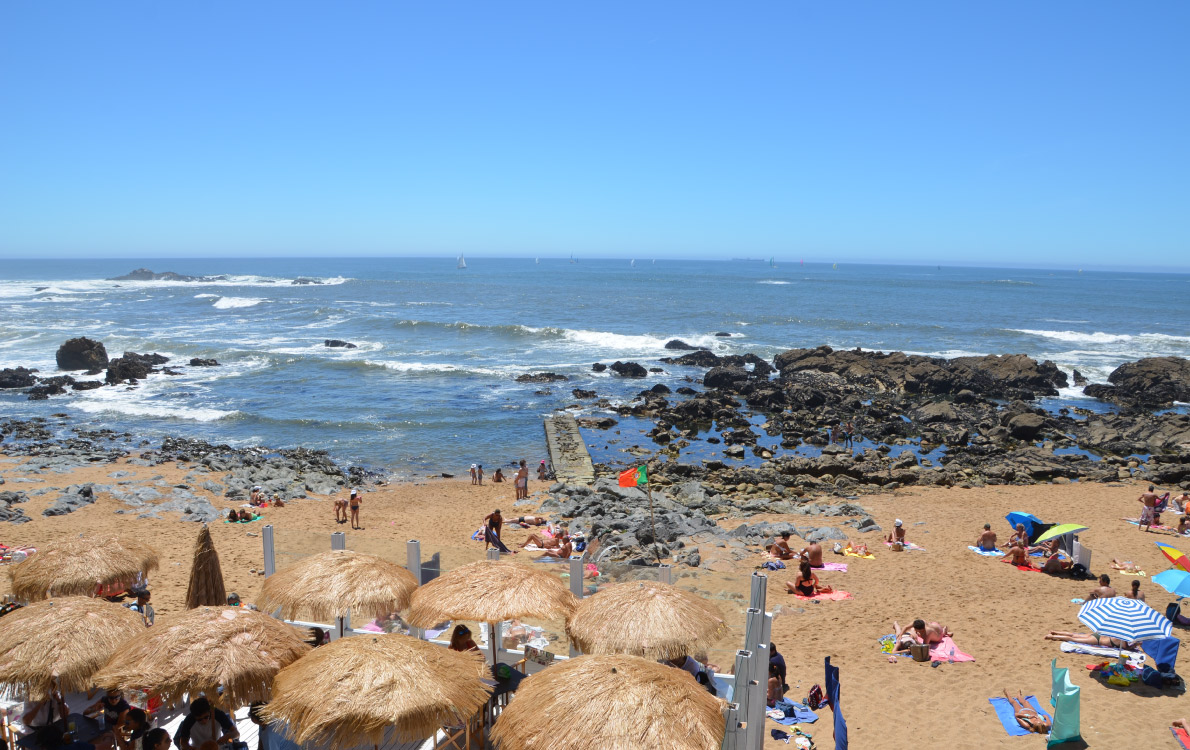 Praia do Molhe
 Avenida do Brasil, 749 - Porto
Praia do Molhe, with its blue flag and 168 meters of sand, is named after a breakwater designed to protect the bathing area. Since the early 20th century, this has been one of the most important resorts along the Porto coast. Adorned by the Pérgola da Foz, it is one of the more iconic representations of Porto. This cement balustrade was constructed around 1930 and offers a marvellous platform from which to enjoy the sea views. Everything around this beach vies for the attention of the summer visitor, from the somptuous stairway to the tasteful bars and outdoor seating areas.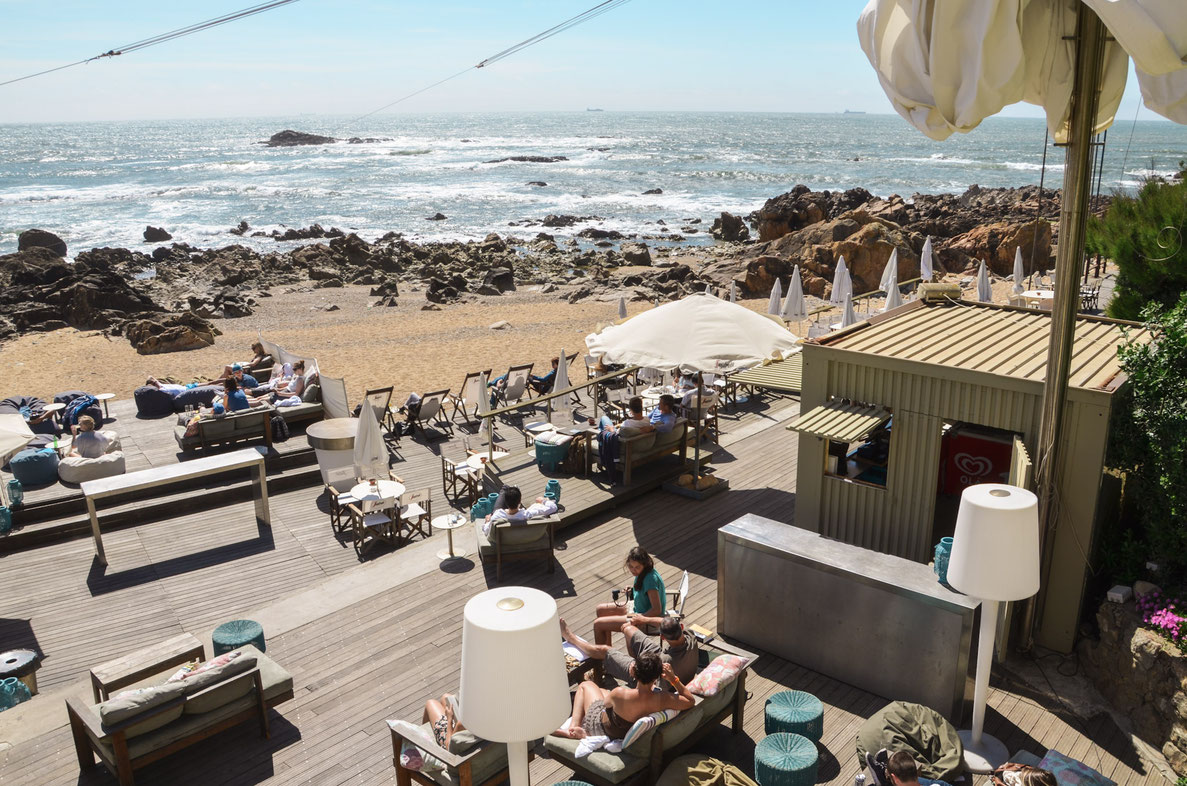 Praia da Luz
 R. Cel. Raúl Peres, 93 - Porto
A blue flag beach with 67 meters of sand. The beach's name comes from its proximity to Rua Senhora da Luz, where there was once a chapel dedicated to the mother of God, as Our Lady of the Light. At a later date, a lighthouse and fort were both built next to this chapel, on Monte da Luz, from where the visible horizon stretches from the Douro sandbar all the way to Espinho.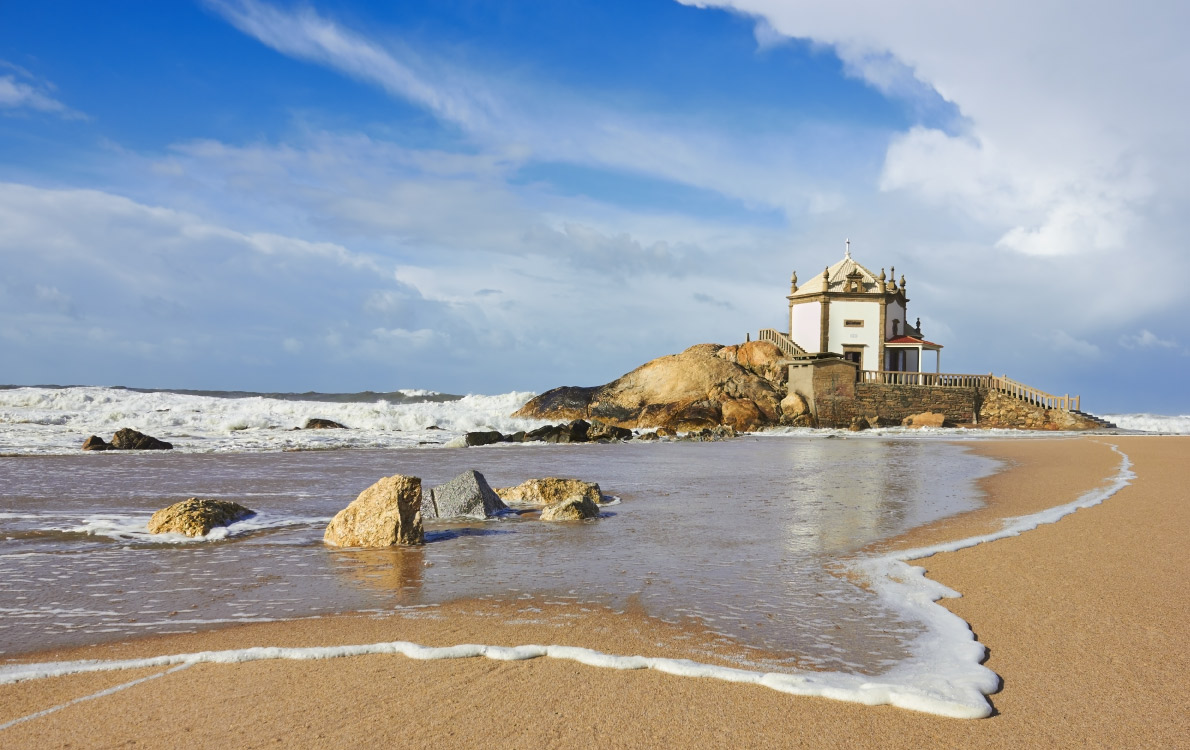 Praia do Senhor da Pedra
 Alameda Senhor Pedra, 48 - V. de Gaia
Built on rocks, the Senhor da Pedra chapel, with its hexagonal layout, dominates this great expanse of sand and provides the name for this Beach located right at the northernmost end of Miramar Beach. 
Very popular and with good support infrastructures, this Beach annually welcomes the large pilgrimage in honour of Senhor da Pedra, which lasts for three days beginning on Holy Trinity Sunday (falling on differing dates in June).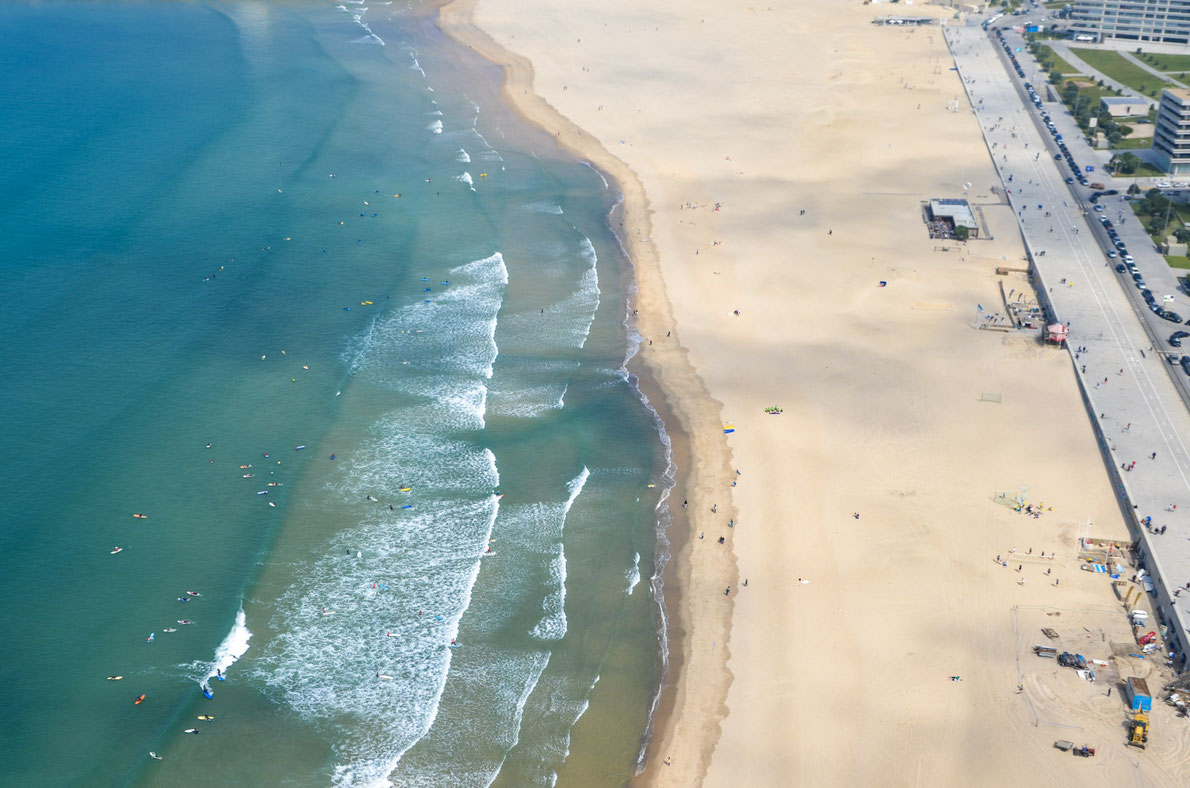 Praia de Matosinhos
 Av. Norton de Matos - 4450-208 Matosinhos
The large expanse of sands of Matosinhos Beach are met by the strong waves of this coast, so highly appreciated by surfers, bodyboarders and kite surfers, with various competitive events held here. The promenade running alongside the Beach throughout its full extent is a popular destination for those on bicycle, roller-blades or even scooters. 
For a deserved break, there are various restaurants in the vicinity specialising in fish and shellfish dishes.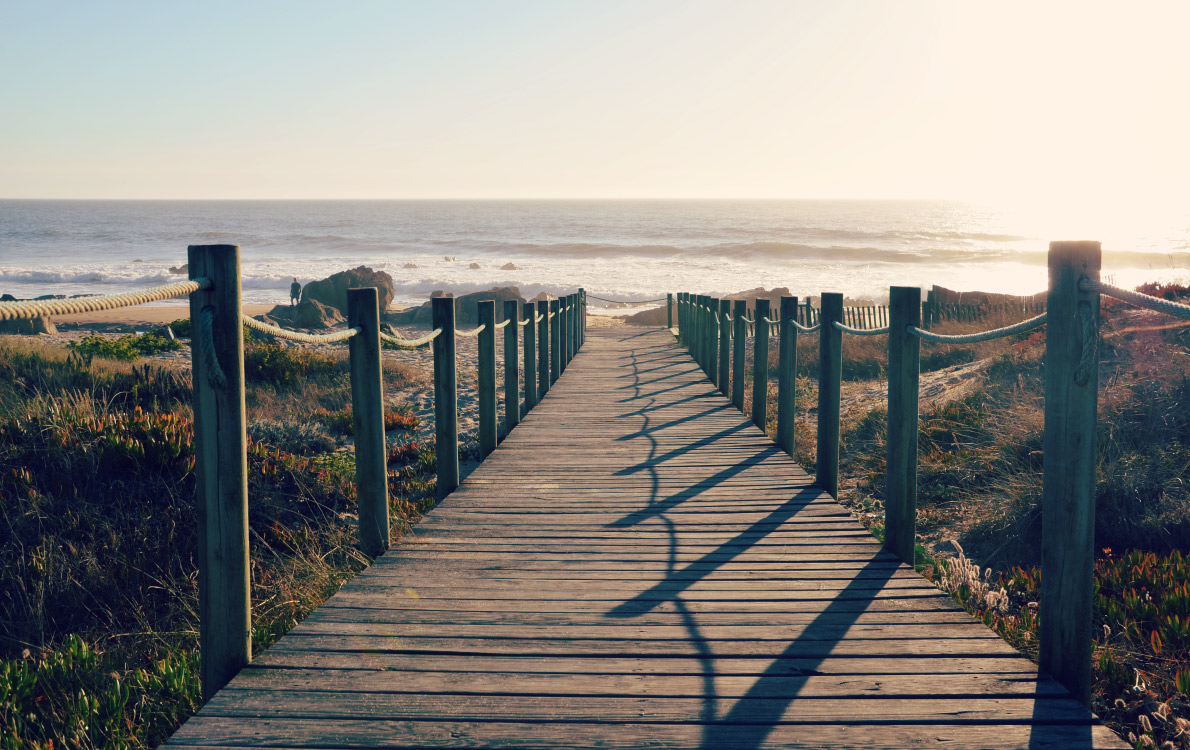 Praia de Lavradores
 Av. da Beira-Mar - 4400-382 Vila Nova de Gaia
Vila Nova de Gaia is the Portuguese municipality with the biggest number of Blue Flag beaches in 2009 and in 2010: 17 beaches along 17 km of seaside.
We recommend that you start with the "Lavadores Beach"' walk and stroll along the 17 km of sandy beaches peppered with many restaurants and bars. Many beautiful beaches await you in the region.

Hotels in Porto
Plan your stay in Porto
Hotels, Apartments, B&B...
Fresh deals every single day
Thousands reviews you can trust

Explore Porto