Between the Julian and Karavanke Alps lies the 'sweet' area of Radol'ca. The main town, Radovljica, and the surrounding ancient towns and villages abound with unspoilt natural beauty, excellent food, and long traditions of beekeeping, blacksmithing and popular folk music. 
Spending a day in the Radol'ca area is linked with the wonderful nature of the sub-alpine world. Flowering meadows, vast forests and numerous rivers and streams offer a wide choice of shorter and longer trips. You can set off on foot, by bike or by tourist bus and discover the natural and cultural attractions which tell the story of people's relationships with nature and tradition. You can enjoy horse riding, fishing and, for a more adrenaline-filled activity, you can go rafting down the Sava river.
In the medieval town centre of Radovljica a more peaceful time awaits; a pleasant intertwining of the charming 15th and 16th century town houses, the beautiful Baroque Mansion, interesting museums (Museum of Apiculture and Municipal Museum, Lectar Gingerbread Museum), galleries and workshops run by craftsmen, excellent traditional food, and relaxed socialising in cafes. Several historical and cultural events take place throughout the year in Linhart Square, the heart of the old town centre. By far the biggest annual event in Radovljica is the Chocolate Festival. Every April chocolatiers from all over Slovenia, as well as from neighbouring countries, come together to present their chocolate, products and dishes. 
After a visit to Radovljica continue your trip beneath the Karavanke mountains to the small village of Begunje – the birthplace of the legend of Slovene folk music, Slavko Avsenik. Begunje is a typical Gorenjska region village, and home to a number of archaeological sites including the mighty Kamen Castle and Katzenstein Mansion and a popular starting point for numerous hiking trails in the Karavanke mountains.
Not far from Radovljica is the largest pilgrim centre in Slovenia – Brezje, with its Basilica of Mary Help of Christians. 
Once just a small village, today Lesce is home to Gorenjka, the largest producer of Slovene chocolate. Lesce is also known for its sports airfield which is a centre for skydiving and  panoramic flights. 
Don't miss the small village of Kropa, formerly one of Slovenia's major iron-forging centres, which lies hidden away in the narrow Lipnica valley below the Jelovica plateau. Here the centuries old tradition of iron-forging is evident in historical houses, forges and the Blacksmiths Museum.
Top things to do
in Radol'ca
Chocolate festival
Every April the Radovljica town's streets and squares are flooded with all-things chocolate when the biggest chocolate event in Slovenia takes place. Chocolatiers from Slovenia, as well as from neighbouring countries, take part in the festival to showcase, and offer for tasting and sale, their chocolate-based products. More than 50,000 visitors attend the festival, which has rapidly grown in size and popularity since it started in 2012.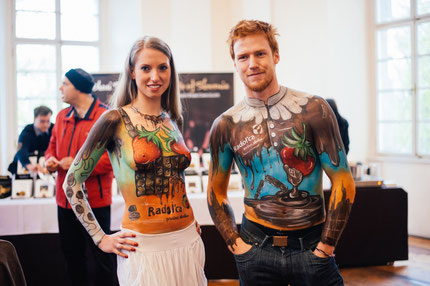 Taste Radol'ca
Taste the delicious food of Radol`ca´s restaurants which offer a combination of genuine homemade food prepared using superior methods, and the finest local ingredients.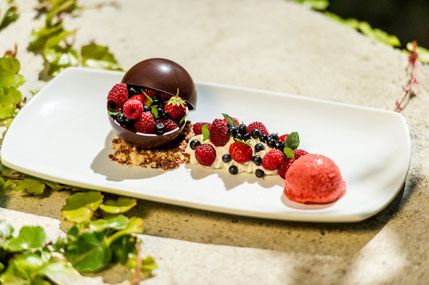 Museums and galleries
Are you interested in history, technology, culture, ethnology, arts or music? Pay a visit to one of as many as ten museums and museum collections in Radol'ca. Become acquainted with the world of bees and the land of beekeepers in the Museum of Apiculture, take in the pleasant ambience at the traditional gingerbread heart workshop, catch a history lesson at the Iron Forging Museum in Kropa, observe as the skilled iron forgers create modern art from iron, learn about the story of the legendary Slavko Avsenik- the legend of Slovene folk music, …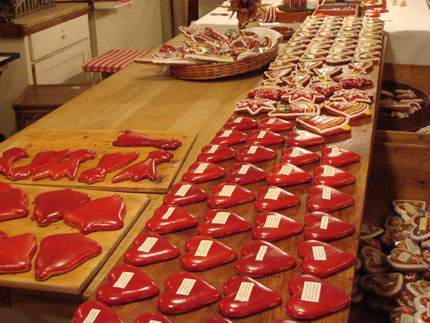 Active breaks
An ideal spot for an active break, with adventures to be had in the water, in the sky, or on terra firma. Immerse yourself in the Sava River and take a swim after rafting on the river, take a flight and admire the panoramic views of the Alps and Triglav National Park, spend a relaxing afternoon at Lake Šobec, explore the colourful countryside in the saddle of a horse, choose from a range of undemanding walks through the fields and forests, or conquer the highest peaks of the Karavanke Range, enjoy in the family cycling trips, …