Zagreb - the City with a Heart 
The impressions of many foreigners who live in Zagreb, business people and tourists can be summed up in a single sentence: a large city which managed to stay romantic and safe. There are unlimited possibilities for visiting music and theatre events, art exhibitions, museums, sporting events and enjoying pleasant walks, interesting architecture, plentiful parks in the centre of the city, pedestrian zones and the atmosphere.
Additional Reason for Visit:
Spacious pedestrian zones with many open cafes with garden and street terraces scattered all over the city add to the charm of Zagreb hospitality. The largest number of cultural and other institutions is located in the centre of the city, on a relatively small area where everything is within walking distance.
Zagreb is the city of international fairs, conventions, business meetings (Zagreb Fair and congresses), as well as sporting events. There are more than 6,000 beds in hotels, some of them belonging to world-famous hotel chains. The number of small and family-owned hotels and hostels is increasing. They all share the same level of professionalism and hospitality.        
Green Zagreb
Zagreb has around 30 attractive parks, spreading over the area larger than 400,000 square meters. Among the most representative ones is the so-called Lenuzzi Horseshoe or the Green Horseshoe - a complex of seven squares which frame the downtown area with their parks and green areas in the shape of the letter U. It is also important to mention Maksimir Park and forest with the Zoo, green areas like Jarun recreational centre, Bundek Lake and Sljeme, the highest peak of Medvednica Mountain.
Events
The rich cultural life is reflected in numerous theatre performances, operas and operettas, concerts of modern, classical and jazz music and many festivals. Events in recent years have been very interesting and attract the attention of the performing arts scene thanks to live acts by world-famous artists (U2, Jon Bon Jovi, Shakira, Beyonce, Placido Domingo, etc.)
Apart from a high-quality performance program of the Zagreb Philharmonic Orchestra, the Zagreb Symphony Orchestra and the Zagreb Soloists, there are many guest performances by world-known orchestras, groups, conductors and soloists. Throughout the year there is a large number of performances in the streets, which adds to Zagreb's liveliness. 
Zagreb Night Life 
Today, Zagreb has many discotheques, clubs, pubs, beer halls and lounge bars, night clubs and cocktail bars, several jazz clubs, plenty of cafes and restaurants which, among other things, also offer good entertainment. Those who prefer trying their luck can have fun in the city's casinos. 
The centre of the city is the liveliest area, but the atmosphere is also good at "Zagreb's sea" - Jarun Lake - where nightlife that can be compared to much more vaunted destinations, thanks to its many clubs and bars.
Shopping
Large shopping malls in the very heart of the city, pleasant shops with local goods and international designer brands - many of them on a small area of the centre of Zagreb and mostly in pedestrian zones - are the reason why Zagreb is also a favourite shopping destination.
From distinctively Croatian products, along with books, guidebooks and art paintings - we recommend wine, confectionery products and natural cosmetics, artefacts, handmade textile, glass and wooden products. There is also quality clothing, shoes and jewellery made by local designers - products based on international trends, as well as those for which the inspiration is drawn from the rich national heritage of the city with its surroundings and other Croatian regions. 
Gastronomy 
There are many restaurants, inns and cafes in Zagreb. Zagreb restaurants are renowned for their high quality cuisine, largely consisting of Mediterranean and continental dishes, but also international specialties (there is a large number of European and non-European national restaurants). Excellent wines from Zagreb surrounding and other Croatian regions will make a delicious meal complete.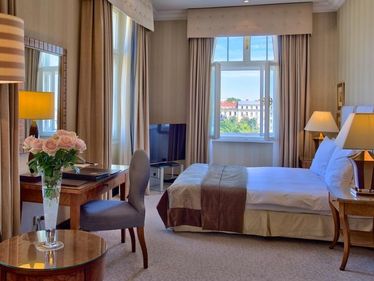 Esplanade Hotel 
★★★★★
Near the Main Train Station
Wellness centre, staff, location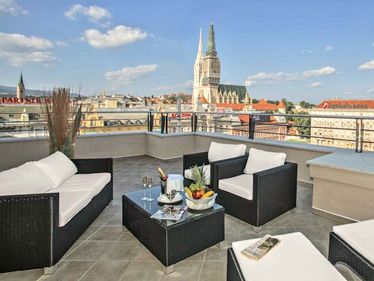 Hotel Dubrovnik 
★★★★
Set on Zagreb's Main Square
Perfect location, parking, pets allowed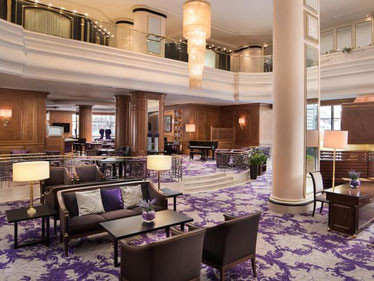 Sheraton Hotel 
★★★★★
500 m from the Main Train Station
Wellness centre, parking, staff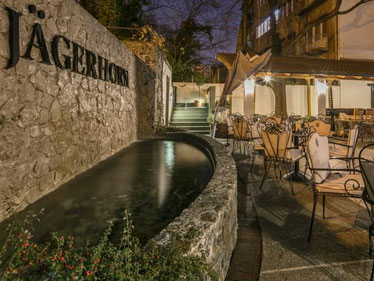 Hotel Jagerhorn 
★★★
Situated in the main pedestrian street
Perfect location, great staff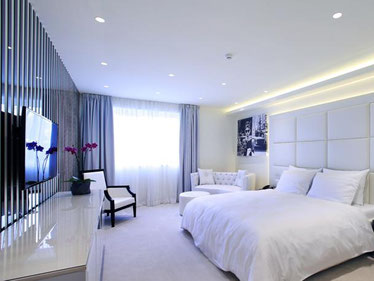 Hotel 9 
★★★★
1.7 km from the  city centre
Great staff, modern furniture, clean
Tours & Activities
in Zagreb
Top things to do
in Zagreb
Cathedral and Archbishop's palace complex
Built in the 11th century, this magnificent cathedral, partially demolished after an earthquake in 1880, has a new face since the Austrian architect Hermann Bolle added two big towers / arrows that make this cathedral a symbol of Zagreb. Herman Bolle has also worked on two other symbols of the city of Zagreb : the cemetery of Mirogoj and St. Mark's Church.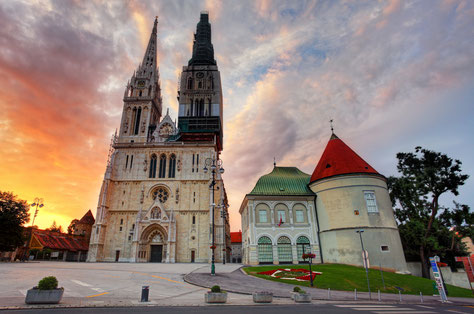 The Arcades of Mirogoj cemetery
The Mirogoj Cemetery is one of the places that you have to visit during your stay in Zagreb. Mirogoj, the main cemetery of the city, is located outside the city center but you can easily get to it by car, taxi or bus (Bus 106). The architect Herman Bolle that renovated this cemetery with monumental arches, is the one that renovated the Cathedral of Zagreb and created the magnificent roof of St. Mark church.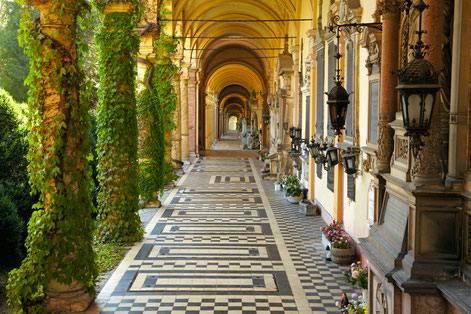 Dolac
It is the best place in Zagreb for fresh products, most often sold by local producers. The Dolac Market is a market with natural, fresh and cheap fruit and vegetables. 
What makes it unique? The Dolac is a daily outdoor market covered with  beach umbrellas which give a unique touch to the market for fruit and vegetables, but also flowers, wooden toys...
This market is nicknamed "The belly of Zagreb". 
St. Mark's Church
The colourful Church of St. Mark is one of the oldest buildings in Zagreb and of its symbols. It is first mentioned in the list of parish churches in the Kaptol Statute of 1334. It was built in the 13th century; from that first, Romanesque period, only a window in the south wall and the bell-tower foundation are preserved.
Park Maksimir with the Viewpoint
Park Maksimir, which was originally formed on the outskirts of Zagreb at the end of 18 th and the first half of 19 th century, today is completely surrounded with town settlements. In this new surrounding Park Maksimir still represents a shelter for many plant and animal species, despite its small area of only 316 ha. Its value for the protection of endangered species connected to old hollows is significant because of preserved hundred-year-old oak forests.