From 7th December to 23rd December 2023
Royal Christmas Fair in The Hague is one of the biggest Christmas markets in the Netherlands. Twinkling lights and familiar Christmas carols at the romantic Lange Voorhout are bound to get you in the ultimate Christmas mood. Among this year's 100 stalls you'll be able to find gift ideas, wintery fashion and design decorations.  
Original Christmas gifts  
Royal Christmas Fair The Hague is a unique Christmas market where you can do extensive Christmas shopping in an atmosphere of good cheer. This is the number one spot for finding lovely, original Christmas gifts. A thick layer of snow completes the fairytale decorations. And a mug of hot chocolate or Glühwein is the perfect accompaniment. 
Cultural programme  
With mulled wine, winter coats, Christmas lights, wood carvings, candles and all kinds of Christmas gifts, you can also enjoy a programme of children's choirs, theatre groups and storytellers.  
Royal Kids Market
In the first weekend of The Royal Christmas Fair there will be a Royal Kids Market. Near museum Escher in het Paleis rises a winterwonderland with attractions, activities ans Christmas producs for kids.
Location 
The L-shaped Lange Voorhout in The Hague merits its reputation as one of the finest urban ensembles in Europe. Its rows of linden trees were first planted by Emperor Charles V, and are supposed to have inspired the layout of Berlin's great boulevard Unter den Linden. It was here in the 17C and 18C that the famous and fashionable came to see and be seen, particularly during the Sunday church parade. Close your eyes and it's easy to imagine the clip-clopping of hooves of the many horses that once rode along this shell-lined lane.  
Getting there
Royal Christmas Fair will be held in the centre of The Hague, which can be reached quickly and easily by public transport and by bike. The Lange Voorhout is within 5 - 10 minutes walking distance from Den Haag Centraal Railway Station. Various trams and buses depart from Centraal Station and Station Hollands Spoor and stop in the vicinity of the Lange Voorhout. If you're by car, follow signs to 'Centrum' from Utrechtsebaan (A4 and A12). Parking around the Lange Voorhout is limited, though. You can use Interparking Museumkwartier, which is closest by, or parking Malieveld. 

Hotels & Apartments
for Christmas in The Hague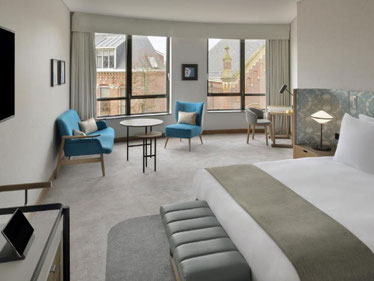 Mövenpick The Hague 
★★★★
The Christmas market is 100 m away
This hotel has an excellent location score of 9.7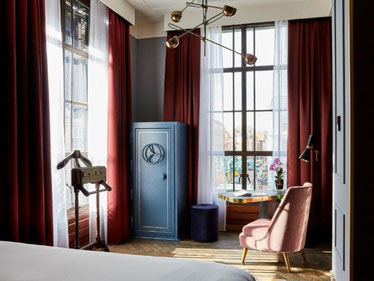 Hotel Indigo The Hague 
★★★★
The Christmas market is 100 m away
Rooms are equipped with a spa-inspired bathroom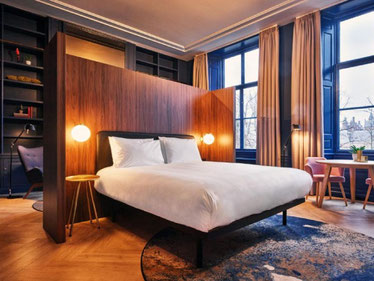 Staybridge Suites
★★★★
The Christmas market is 100 m away
All Suites are offering a fully equipped kitchenette

Tours & Activities
in The Hague

Christmas in The Hague
image gallery

Top things to do
for Christmas in The Hague
Madurodam Winter Weeks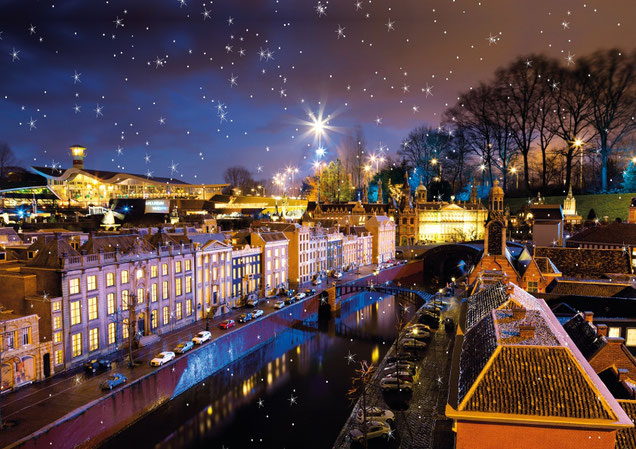 Discover Holland's highlights and heritage 
Miniature theme park Madurodam is situated in The Hague, less than one hour from Amsterdam. The interactive miniature park is the ultimate place to discover what makes Holland so unique within a short period of time. Madurodam presents you all the relevant Dutch stories behind the miniature buildings through multimedia and numerous interactive installations. Canal houses, tulip fields, cheese market, a wooden shoes factory, windmills, the Peace Palace, the Delta Works: you will find them all in Madurodam!
Cool Event Scheveningen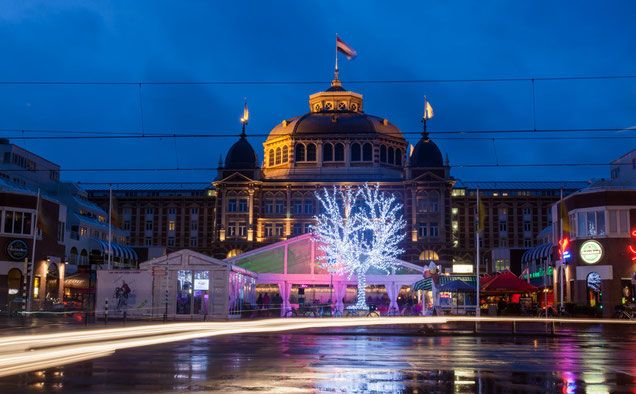 In front of the famous Kurhaus Hotel you will find the beautiful 600 square metre covered ice skating rink. The skating rink is open every day from 10.00 to 22.00 hrs. Admission to the ice skating rink costs 5 Euro. Skates are available for hire. 
Palace Fun Slide 
A 2-minute walk from the ice skating rink through the Palace Promenade shopping centre will bring you to the 30-metre long ice slide 'Palace Fun Slide' on the boulevard. You can spend 20 minutes sliding down on an inflatable tire for a couple of Euro or purchase a combination ticket together with the skating rink. 
Ice Expo 
On Scheveningen boulevard next to the Pier you can admire beautiful ice sculptures. From 2 December you can see how they are made. There are many exciting sculptures especially for the kids. Adults will be able to relax at the ice bar where you can sit on chairs made of ice and drinks from ice glasses. Admission costs € 10.00 for adults and € 6.50 for children.
TINK winter event - amazing shop windows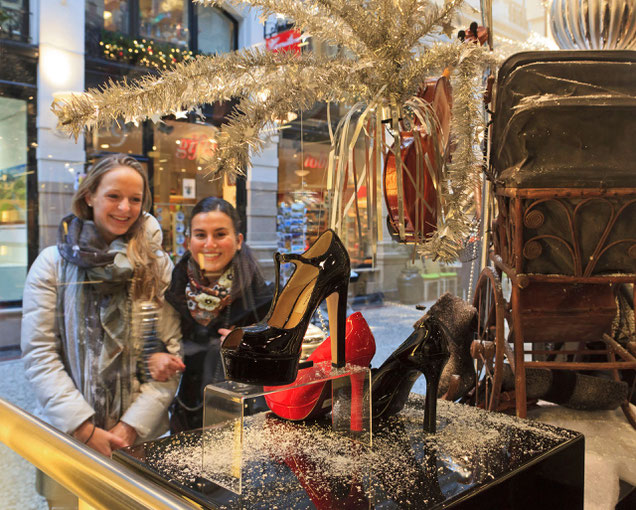 In December the Hague city centre will be transformed into a grand Christmas paradise. During the TINK winter event - amazing shop windows - The Hague business owners will battle for the title of most attractive shop window. Walk the route past 60 spectacular winter shop windows: shop, eat, drink, enjoy and win beautiful prizes.

Best in Europe.
For an enchanted Christmas in Europe