From 18th November to 31st December 2023
Discover Cluj-Napoca Christmas Market and live the magic of Christmas in the heart of Transylvania
Christmas is such a magical time of the year. Why not spend it in the very heart of legendary Transylvania: Cluj-Napoca?
You are set to discover a city that combines the medieval charm of old buildings, stone paved piazzas and narrow little streets with the effervescence of a modern academic, economic and business hub.
Old and new, tranquility and dynamism – they come together harmoniously in ClujNapoca, so that each and every one that visits it eventually falls in love with the city.
The Cluj-Napoca Christmas Fair
What best describes the Cluj-Napoca Christmas Fair? It is the celebration of the whole family - FAMILION in Romanian, made up of children, parents, grandparents, aunts, uncles, cousins, cousins of cousins, friends that are like family, family pets and so on. It's a really friendly time and place to be in. As you enter the gates of the Fair, a world of fairy tale opens up to ahead of you, in a beautiful setting guarded by the majestic church of Saint Michael. The little white houses that charm your eyes with their clean lines host the most amazing selection of seasonal vendors. The sparkling ice of the skating rink invites you for a ride around the statue of Matia Corvin. Every evening, caroling and seasonal music concerts draw you towards the main stage for a good dose of Christmas spirit.
If you want some peace and warmth, Santa's house waits for you with lovely crafting workshops. And if you feel like you need more, Santa's Tram is always ready to take you for a tour of the city.
Come visit, you'll love it!

Hotels & Apartments
in Cluj-Napoca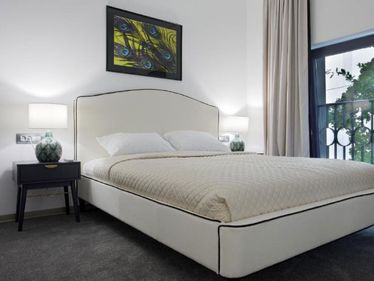 The Square Hotel 
★★★★
The Christmas market is 400 m away
This hotel has an excellent location score of 10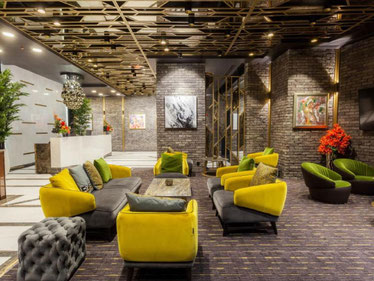 Hotel Platinia 
★★★★★
The Christmas market is 2 km away
Private parking at the hotel

Tours & Activities
in Cluj-Napoca

Christmas in Cluj-Napoca
image gallery

Top things to do
for Christmas in Cluj-Napoca
Create a seasonal gift or decoration for your loved ones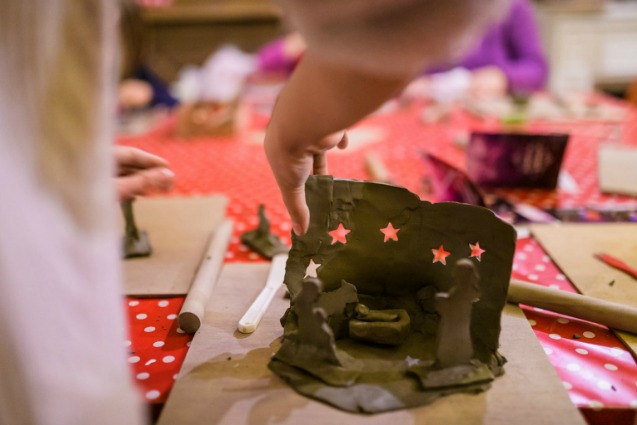 The best gifts are those created with love. As Santa is best gift expert in the world, he decided to set up shop at the Fair and have its elves train whoever wants to learn how to make beautiful gifts for their loved ones. 
You can improve your skills in glass painting, clay modelling, felt creations, lavender decorations and many other wonderful crafts.
Talk to Santa at the phone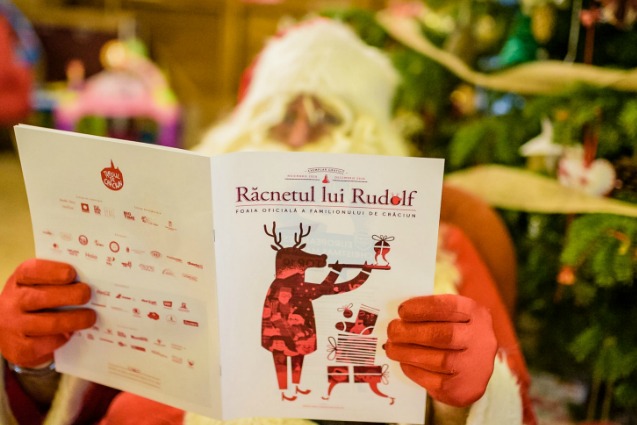 This year, all of our visitors, no matter the age, will be able give Santa a call in his special phone booth. Santa has now a direct line to the Cluj-Napoca Christmas Fair and will be available every day, starting from the 1st of December and until Christmas Eve. He'll listen to everyone wishes and take notes, so that he knows what to bring this Christmas for each and every one of you. 
Ice skate around the statue of Matia Corvin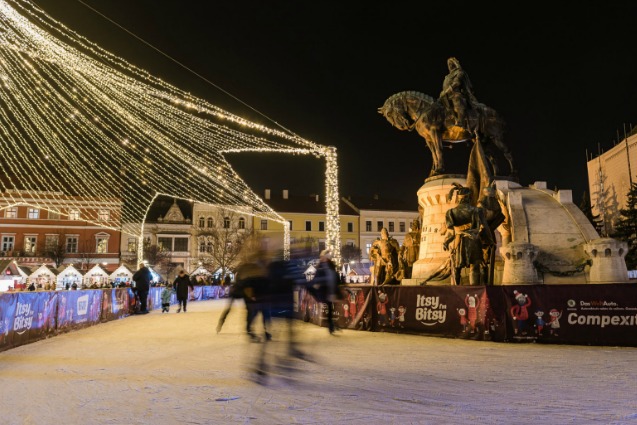 In the very center of the piazza you'll find the monumental ensemble of Matia Corvin, which you can admire from every angle, if you choose to skate on the ice-skating ring that surrounds it It is very likely that your ice-skating session will be accompanied by the wonderful sound of carols, as the main event stage is located nearby and there are singers and bands performing there every evening.

Video
of Cluj-Napoca at Christmas Time

Best in Europe.
For an enchanted Christmas in Europe