Laško – the Confluence of Good was named European Destination of Excellence in Slovenia, a title awarded by the European Commission and title Slovenia Green Destination bronze. It is situated almost in the heart of Slovenia and was first mentioned in writing many centuries ago. Featuring the healing thermal water, whose properties were well known even to the ancient Romans, Laško has always been known for special energy. 
You can take advantage of the healing properties of the high quality thermal water at Thermana Laško and Rimske terme spa resorts and discover local wellness experiences based on a long tradition of brewing industry and beekeeping. 
The well-preserved town centre, the castle, churches and museums tell numerous intriguing stories from the prehistoric times until today. Discover the rich taste of honey and carefully prepared treats made with beer or served with it. The unspoiled and varied landscape of Laško is rich in pleasant spots just waiting to be discovered. There are countless mountain and hiking trails crisscrossing the local hills and valleys, leading through forests, over meadows and pastures and past a wealth of cultural heritage. 
Throughout the year, Laško is characterized by many events. The confluence of good is a place where you can experience tradition, customs and habits from the past or enjoy music and festive events. The largest traditional tourist event in Slovenia, the Beer and Flowers Festival, has been held regularly in Laško since 1964. The town centre streets and squares are particularly lively during this four-day event in July. In addition to the extensive and appealing programme featuring concerts by Slovenian and foreign bands, there are a number of exhibitions, sports games and folklore events, with genuine, traditional Laško beer available everywhere.
Find relaxation for your body and soul in the confluence of good! Brief vacation or a one-day trip to the destination of excellence will certainly fill you with joy.
Top things to do
in Lasko
Lasko Brewery Tour
The brewing tradition in Laško dates back to 1825, when the mead producer and gingerbread baker Franz Geyer brewed the first Laško beer. The love for beer brewing was soon joined by knowledge. 
Visitors can learn about the tradition and modern brewing procedures in the oldest Slovenian brewery. The tour is concluded with a tasting of the Laško beer.
Honey Stories
We invite you to discover the rich and long tradition of the Laško beekeeping heritage.
In the Laško spa park, you will find a garden of honey-bearing plants with an exhibition featuring the Carniolan honey bee, which is native to Slovenia. 
Visitors can learn about the benefits of bee products on health and life optimism at the local beekeeper. In addition, the beekeepers hold presentations about beekeeping. Visitors have the opportunity to taste and purchase honey products.
Wellness experience
The ancient Romans, who first discovered and introduced the tradition of thermal spas in Slovenia, knew that wellbeing improves our health. Backed with a wealth of experience, the tradition with its thermal springs is carried on today in Thermana Laško and Rimske terme health resorts. Enjoy various wellness programmes based on the beneficial effects of thermal water.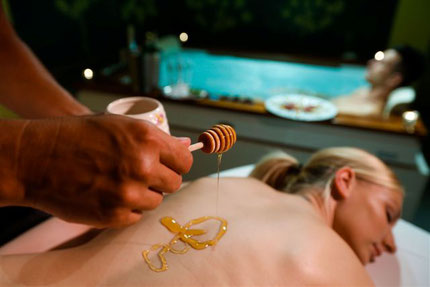 Hiking & Biking
Laško and its surroundings have the ideal natural features to provide countless possibilities for an active vacation in all seasons and for all ages. If you choose hiking or biking, you are sure to be impressed. Explore the diverse landscape on the many hiking and biking trails crossing the surrounding hills and valleys, forests, clearings and meadows and passing the rich cultural heritage of this area.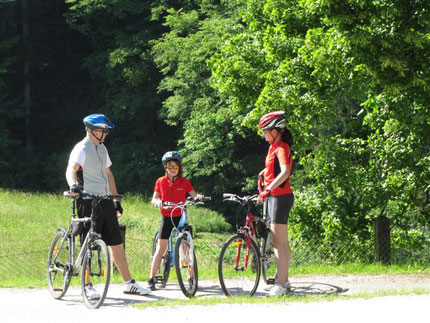 Lasko Pivo in Cvetje Festival
In 1963 first Beer and Flowers festival was organised. In all these years they have hosted several million visitors, featured almost 1,000 music bands and individual performers, invited numerous local brass bands, florists, flower professionals and enthusiasts and many other exceptional artists and altogether drunk over 10 million litres of our beer Zlatorog. Every third weekend in July, Laško becomes the centre of Slovenia and the capital of the liveliest summer happening that is becoming more popular every year.