Sveti Martin na Muri is located on the right bank of the river Mura, in the valley between the last of the northern hills of Međimurje county. It is the northernmost geographical point of the Republic of Croatia on the border with the Republic of Slovenia and in close proximity to the Republic of Hungary and the Republic of Austria. 
The Municipality of Sveti Martin na Muri is composed of 14 villages with a total of 2605 inhabitants in an area of 25.14 km2. The largest village in the Municipality is Sveti Martin na Muri, with 435 inhabitants.
The municipality has in the last decade achieved a substantial economic growth in the areas of production and trade, primarily spurred by the Economic zone Sveti Martin na Muri. Prerequisite to operating is environmental acceptability and compatibility with the Municipality tourism strategy.
The ecological and cultural heritage is a big part of the touristic offer and the emphasis on innovating and modern approach in presentation. The most recognizable tourist locations and activities are alongside the river Mura. You can visit reconstructed floating mill and the Visitor centre – Miller's house, you can go hiking and cycling on marked paths, experience driving with traditional rafts and wooden boats on the river, try traditional eno-gastronomic offer and enjoy the nature of the Regional Park Mura.
The latest ongoing project is the development of a multimedia museum in Visitor centre. The project vision is the use of high technology in representation of ecological, historical and ethnological heritage. 
The Municipality has been awarded many national (5-time winner of the Green flower for best kept municipality in Croatia) and international prizes for its ecological and sustainable development (European Destinations of Excellence, 2007, Golden Flower of Europe – silver level, for living quality, 2010 and the nomination for golden level for 2015.).
Sveti Martin Na Muri
image gallery
Top things to do
in Sveti Martin Na Muri
Nature, healthy and locally produced gastronomic treats
Sveti Martin is a unique destination in Croatia for relaxation and wellness, sport and active holidays. They classified as the first Adria Bike Hotel in Croatia where you can explore more than 700 kilometres of cycling pats.  
They offer wide array of sporting activities, suitable for professional and recreational athletes: 9-hole golf course, Sports Hall, outdoor sports facilities.
You can find accommodation in Apartments Regina 3* and Hotel Spa Golfer 4* with wellness, beauty and conference centre. Destination is well known for its pool facilities and heath centres.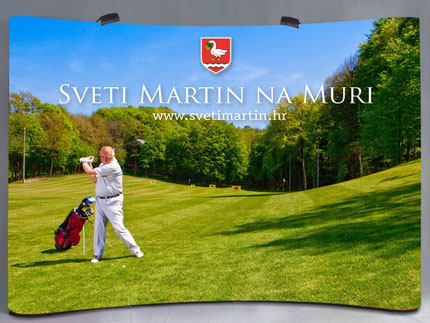 Enjoying nature, hiking, cycling
Ecomuseum Mura offers an exceptional mosaic of biodiversity landscape and cultural diversity, traditional knowledge preserved by the hospitable locals, and a variety of traditional ethnological events. The attractive tourist offerings consists of ferries on the river Mura, floating mills, traditional architecture, well-maintained historical monuments and exhibited collections which represent the life of the rural population.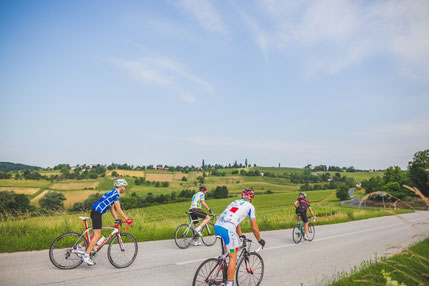 Events and manifestations
Winter time: hiking local hills and visiting warehouses on Wine route
Unique masked manifestation - Krampuslauf
Spring time: international cycling Tour of Croatia 
Summer: Tourism days (concerts, exhibitions, events)
Fall: Municipality days of St. Martin (concerts, exhibitions, gastro competition)