Best bars and restaurants in Wroclaw
Wroclaw is a great shopping destination or a great destination for kids with the amazing Aquapark or Jump World.  It is also a great destination for those who want to meet people, relax in a friendly and festive atmosphere or enjoy the trendiest bars and restaurants of this vegan friendly and trendy destination.
To be honest we were impressed by the number of trendy places in Wroclaw. Their decor is neat, they offer unique cocktails, local beers, healthy and tasty dishes, a real offer also for vegans and vegetarians. Come to party, discover the people of Wroclaw or simply to feed your Instagram account;  the decor of these bars and restaurants is so trendy that your Instagram account will explode!
Discover Wroclaw's nightlife in one of the trendiest cities in Europe!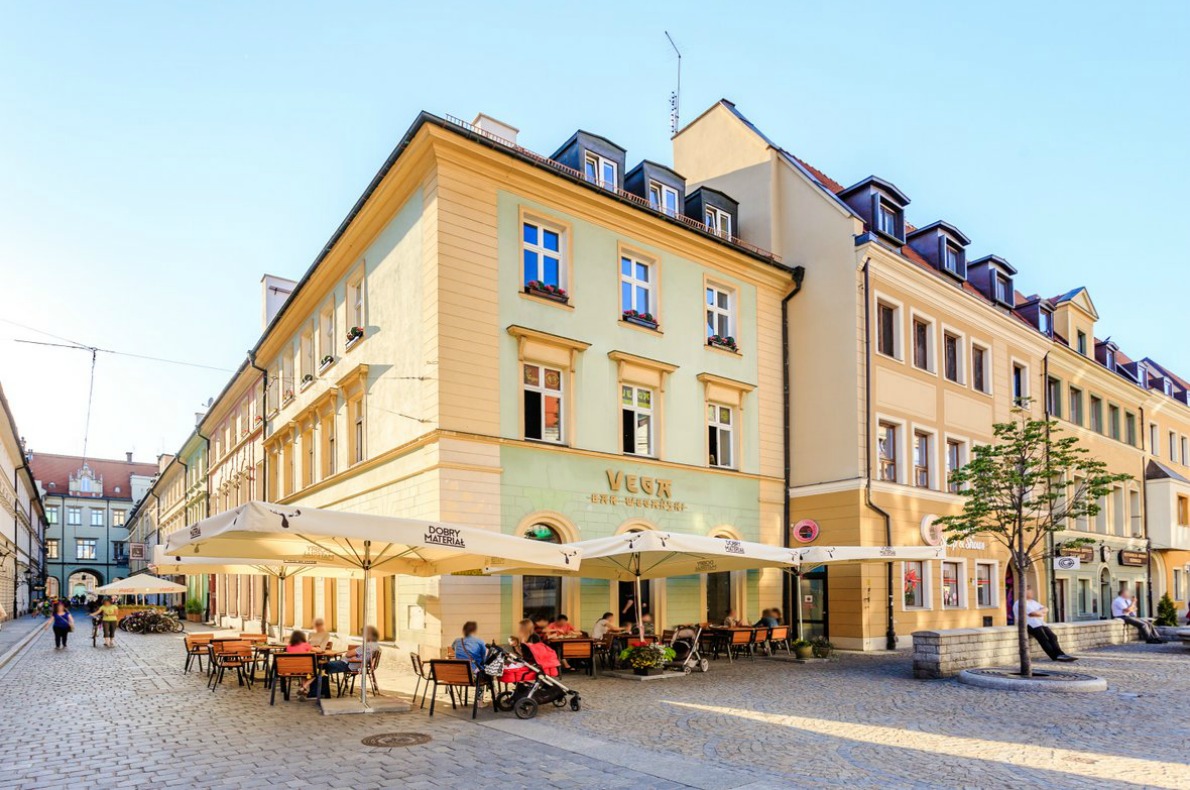 Vega is one of the oldest Polish bars for vegetarians, it exists since 1987. Now it's 100% vegan.
The meals are prepared from scratch, made only of plant products: fresh fruit and vegetables, legumes, groats, nuts, seeds and herbs. They don't use half-products, canned food or any products of animal origin. The menu also offers gluten-free dishes and meals for diabetics.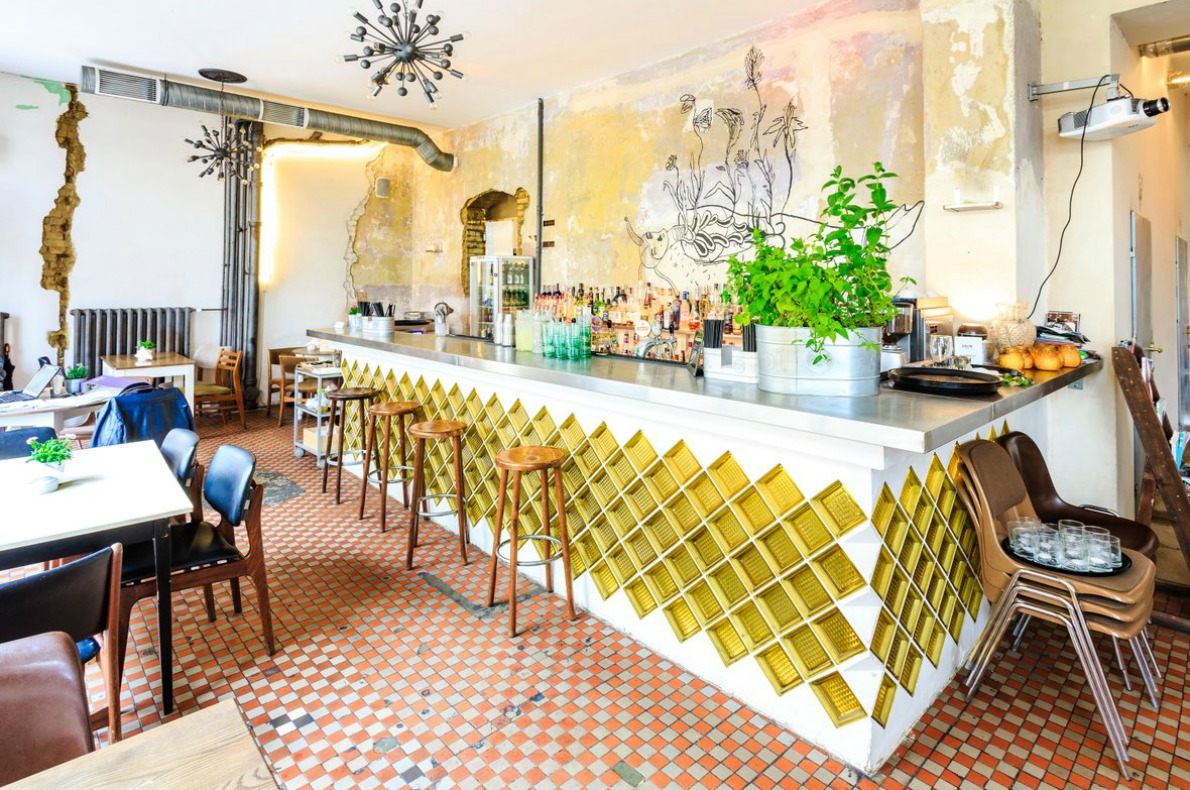 An atmospheric bar, offers fast meals: burgers, ciabattas, pancakes, cocktails and alcohol.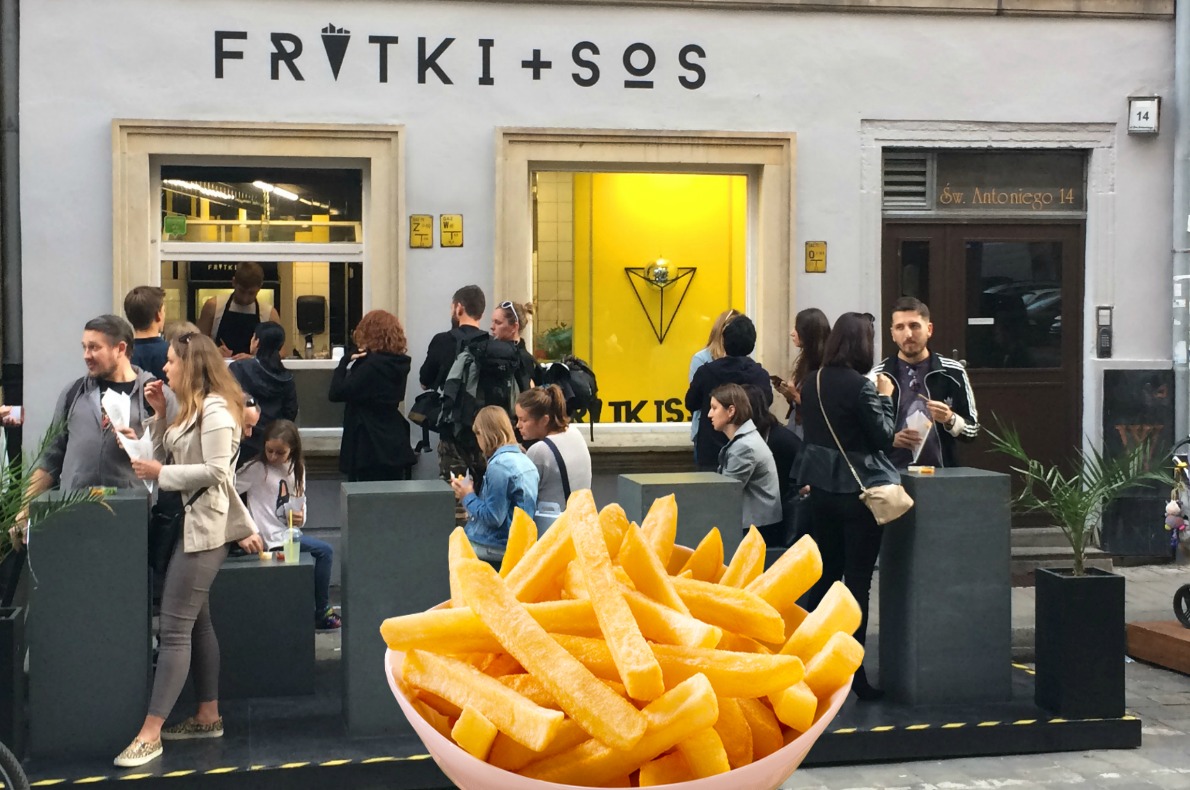 Streetfood in the purest and best form. Fries + SOS is a combination of excellent vegan Belgian fries with sauces inspired by distant and short trips.
The Fries + SOS idea is based on the belief that even the least complicated dish must have its taste history that you will remember and will not mistake for another. For those who seek variation, we also recommend sweet potato chips.
We offer also beverages: cold lemonade made on the spot (it is always different and not so obvious), healthy warm-up infusions in winter and your favourite soft drinks. All proposals are addressed to vegans or vegetarians.
Zupa – the widest selection of soups, natural ingredients only, classic and exotic soups, take-away and on spot. Soup is good for everything.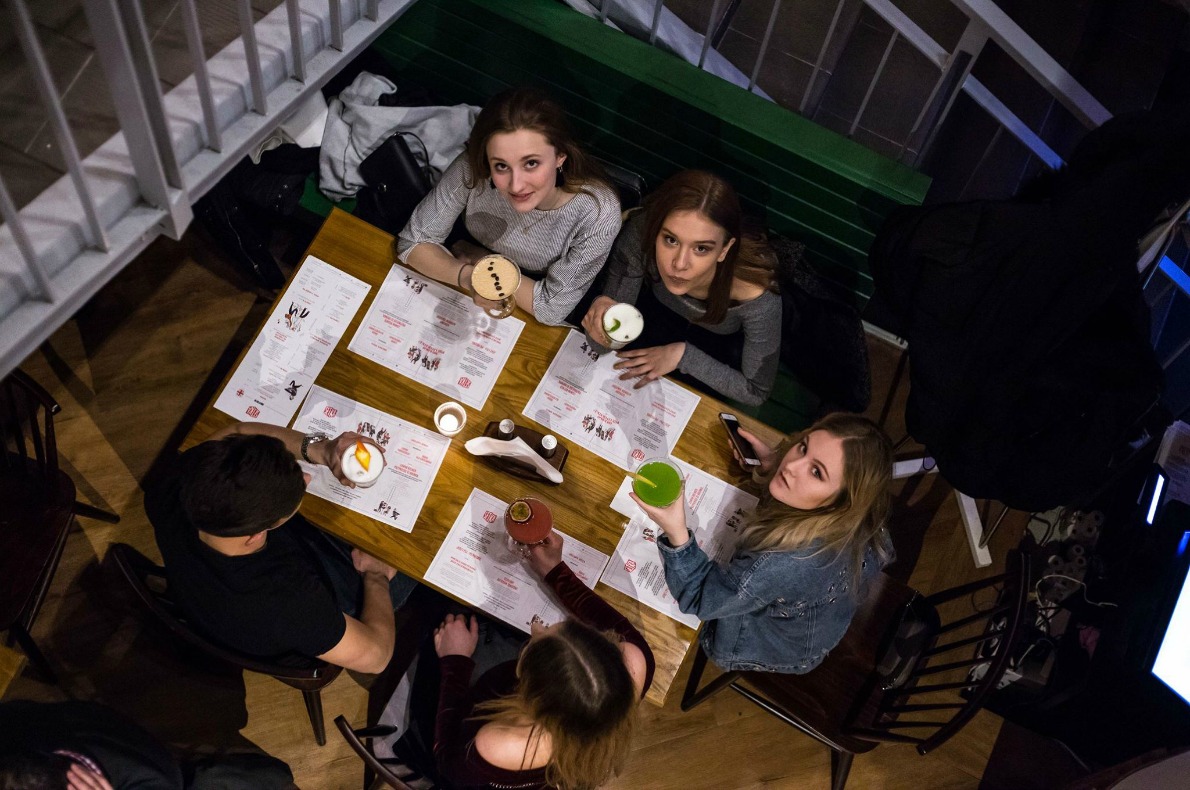 Popular place with interior that comes straight from the PRL times. You can eat your steak tartare or potatoes with gzik sitting in Fiat 126p and to that - aspic with a shot of vodka.
Simple, affordable dishes (herring, bigos, potatoes with gzik) and alcohols attracts the ones who miss the old days.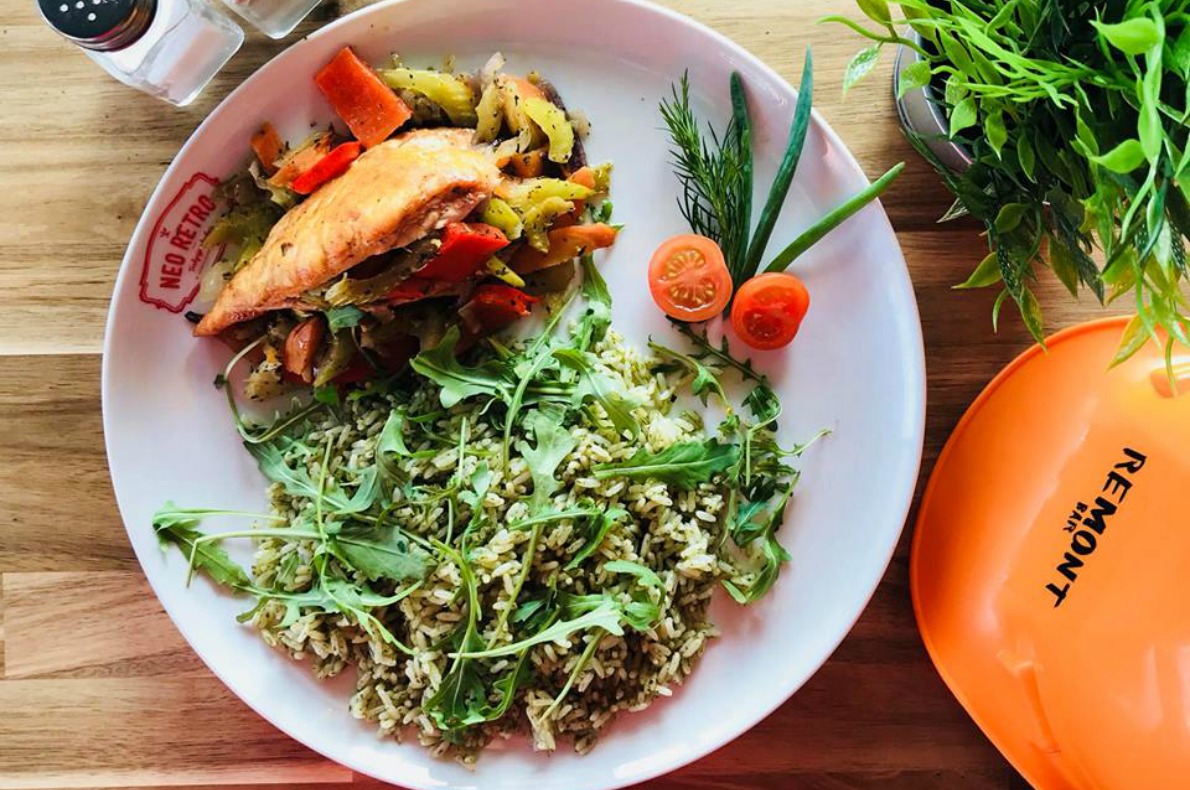 Remont is a popular meeting place of students. It serves home dishes, such as pork chop with potatoes, soups and pizzas, salads, drinks and Czech beers.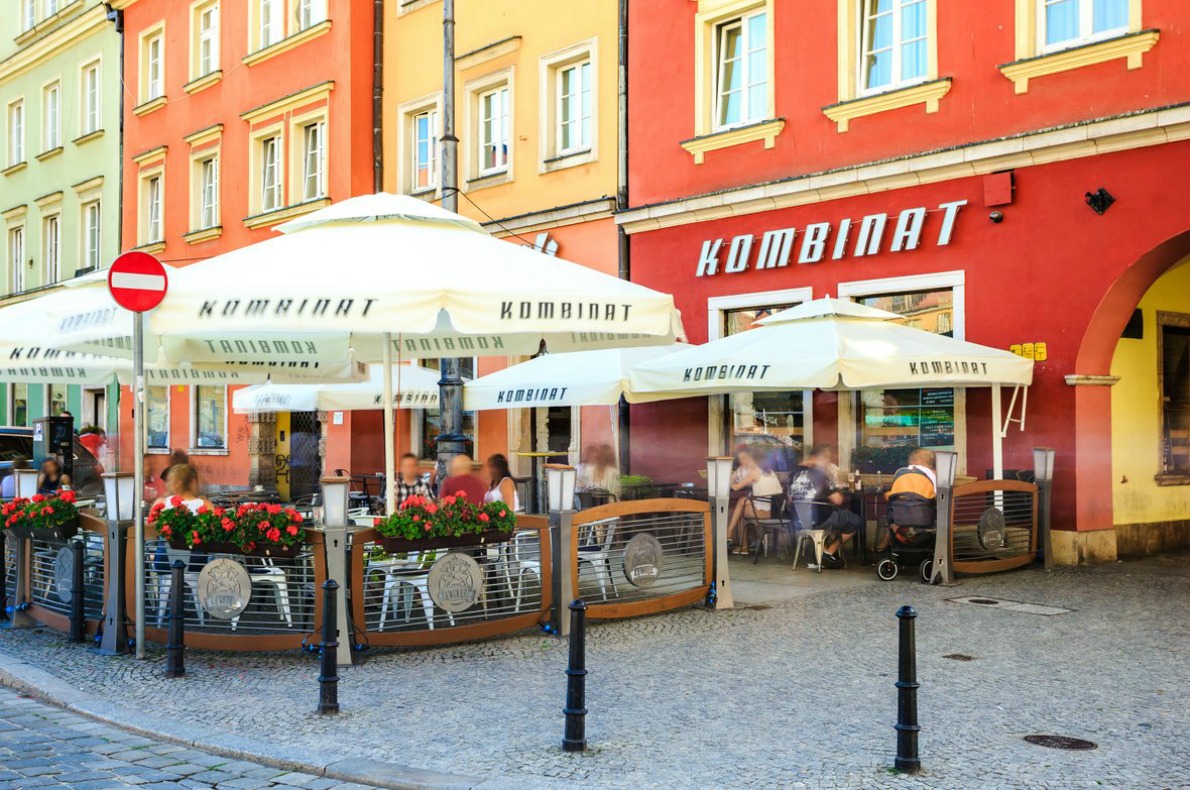 Kombinat is a popular meeting place for students, artists, musicians and observers of the urban bustle, who sit by the tables outside enjoying the summer near the crossing pavements of the Solny Square.
Dandies, lazy cats, freaks, labour workers, admirers of beauty and old sweats. Kombinat connects them all.
The only shot bar of this kind in Wrocław, with design inspired by factories. Industrial lamps, bar made out of reinforcement bars, with all sockets, junction boxes and light switches got from collectors create the special atmosphere.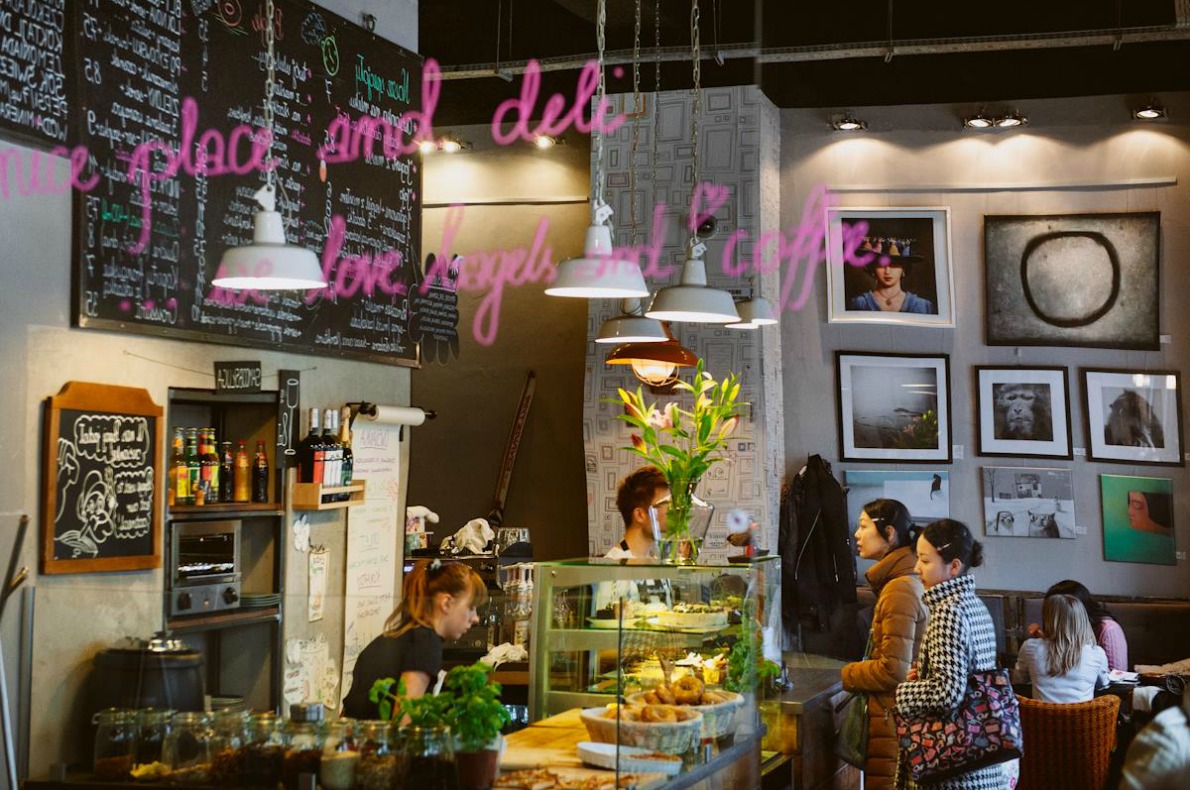 Central Café is a place that smells of coffee and bakes, for the admirers of morning newspaper reading, good choice for business meeting as well as chitchat with friends.
Here you can eat nice breakfast - bagels, pancakes, cupcakes… and porridge.
All good restaurants tell their stories to the guests. It joins nostalgia with the great past and opennes for the new culinary trends with unaffected elegancy.
"Cesarsko-Królewska" is one of the most beautiful and the most original places on the Rynek and the culinary map of Wrocław.
Guests may find love to the local traditions, customs and tastes in the dishes served by the restaurant, and the basement full of wines will please the most demanding connoisseurs.
There are three rooms in the restaurant: Budapeszt, Złota Praga and Wiedeńska.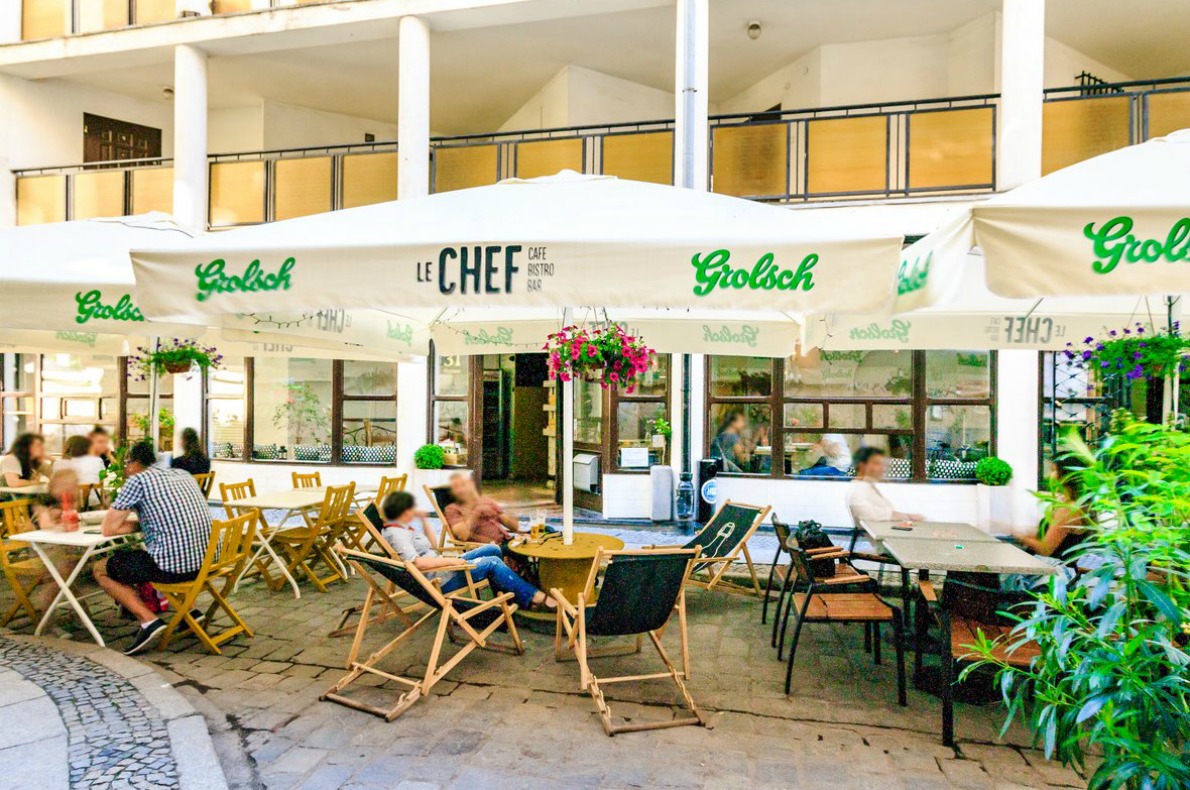 Breakfasts, lunches, dinners, coffee and other drinks. In Le Chef all the dishes are prepared in front of the clients. Everyone will find something for themselves in the menu, and children and vegetarians have not been forgotten.
Place with the atmosphere, located in the Rynek's back street. Excellent cookery with menu that includes breakfasts, dinners, salads, desserts and drinks. In Le Chef all the dishes are prepared from fresh, hand-picked products in front of the clients. Everyone will find something for themselves in the menu, and children and vegetarians have not been forgotten.

Plan your stay in Wroclaw
Plan your stay in Wroclaw
Hotels, Apartments, B&B...
Fresh deals every single day
Thousands reviews you can trust

Explore Wroclaw