If you spend several days in Porto we advise you to discover the charming city of Aveiro, often called "The Venice of Portugal".
Stroll through the streets of the city center and discover the many Art Nouveau facades of Aveiro. You can find the precise location of these buildings on a map available at the tourist office.
During your visit, don't resist temptation and do jump in a traditional boat for a small 45 minute trip on the city canals. You will discover the colourful houses built along the canals and enjoy the captain's commentaries.
The tourist office offers free bicycles for visitors, so that you can explore the surroundings and the sea front with its beautiful wooden houses and colourful facades so typical of Aveiro.
Aveiro is located in the South of Porto. You can easily travel by car via the A1 (Porto - Lisbon), book a guided tour with a cruise or take the urban train from Sao Bento station in Porto or General Torres station in Vila Nova de Gaia. The journey only takes 50 minutes for a few euros.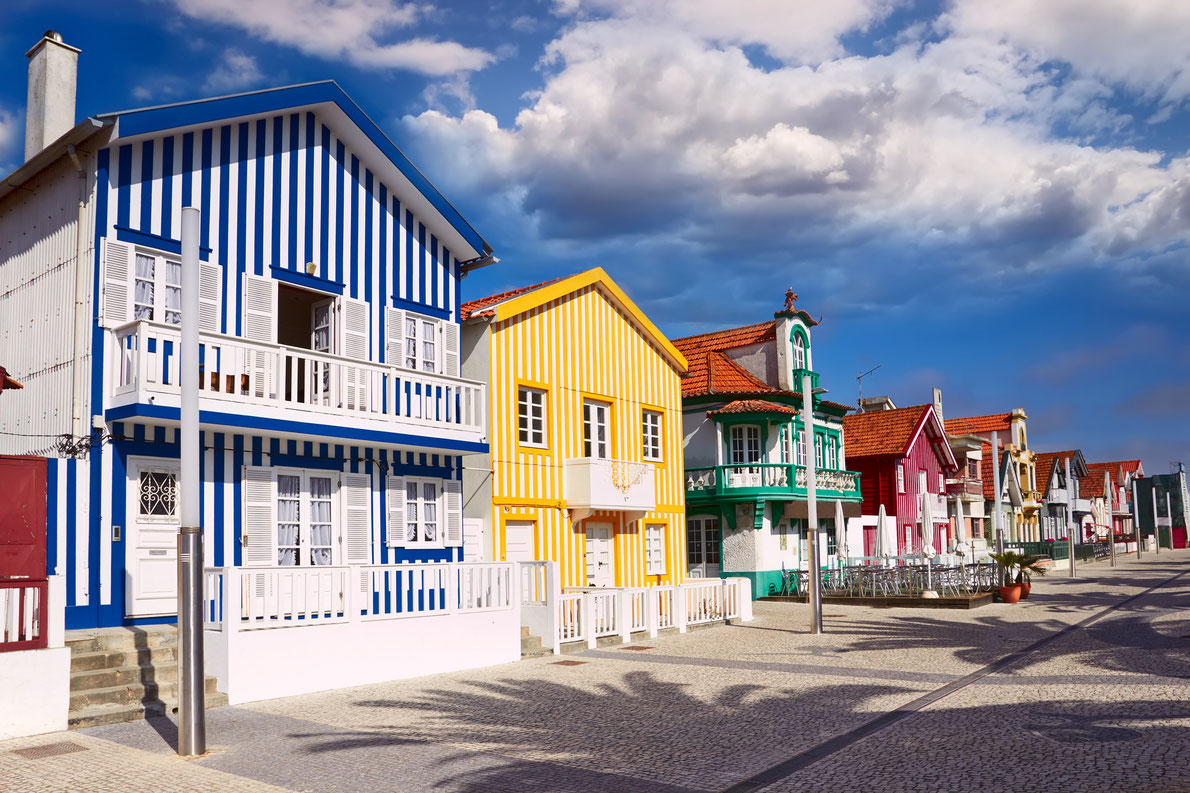 Hotels in Aveiro

Tours & Activities
Experiences, guided tours and day trips from Porto