The picturesque town-park of Luhačovice lies nestled among forests in the foothills of the White Carpathians. The fairy-like impression is created by the unique and irreplaceable architecture. The intactness and picturesqueness of this town-park in connection with the unique curative springs and developing sustainable spa tourism helped Luhačovice win the title of European Destination of Excellence in the field of Spa and Well-being Tourism.
All the services, including gastronomy are at a high level of quality – from restaurants through spa cafés, to the typical local products, including traditional spa wafers. There are sports facilities, two swimming pools, a natural water slide, bowling, boat and pedal boat rentals at a nearby water reservoir, a rope centre, the Galaxie family fun park, bike and roller blades rentals, and you can use the cross-country ski trails in winter.
The distinctive architecture designed by Jurkovič can be admired on a guided tour organized by the Information Centre. There is the most famous Jurkovič's House, as well as Chaloupka, Jestřabí Bath House, Valaška, the Water Treatment Institute with a pool, the Sun Bath House or the Music Pavilion. Luhačovice is also a town of beautiful villas that are basically a living gallery of architecture of the past century.
The traditional events include the Spring Opening as well as regular afternoon colonnade concerts. There are also theatre festivals, brass music festivals, the Luhovaný Vincent festival, a traditional fair, as well as the Janáček and Luhačovice Classical Music Festival. The traditional pétanque tournament, definitely a spa sport, is also popular.
There are many remarkable sites in the vicinity. The Baroque château in Vizovice, the historical royal town of Uherský Brod or the empire of the shoemaking company Baťa, the city of Zlín.
Top things to do
in Luhacovice
Architecture
Architecture of Dušan Samo Jurkovič, Bohuslav Fuchs and others who made the best in their era. Architecturally significant buildings on the "Spa Square" have been used for more than 100 years to provide medical and spa services and are designed for the UNESCO World Heritage Site. If you enjoy architecture we also recommend you to visit funcionalistic city Zlín.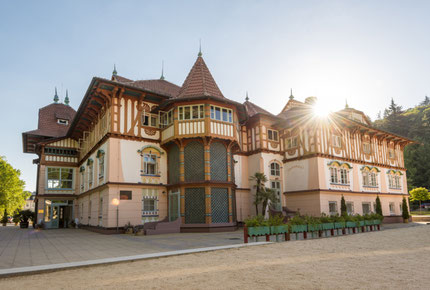 Spa & Wellness
Seeking for wellness, spa or medical spa care? Luhačovice are famous for that for more than 200 years. You can be treated in a modern medicinal centers or have a nice time in private wellness, take yoga lesson in the morning grass or have a time for yourself in a meditation yurt.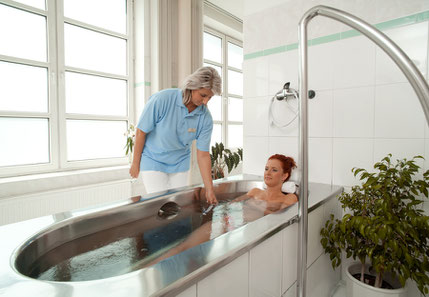 Foodies Happy Time
Hunting for the hidden gems? We have something for all kind of foodies. Coffee brewery in a hundred years old bakery, little cafés famous for their cakes, local restaurants who uses the most local raw materials, a guy who plants herbs and flowers for restaurants, another one who owns herd of goats to make the best goat´s milk ice cream you ever tasted or even a young family who collects herbs on the hills, makes wine from them and sell them to the most famous bars in Czech or even a French restaurant where your meal is finished at your table. Want a bit?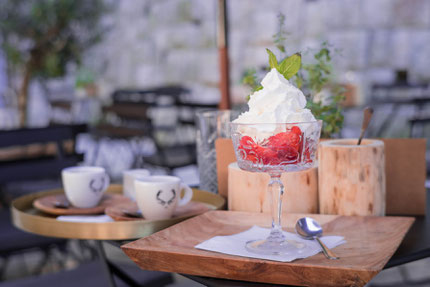 Nature
If there is a wild nature in Moravia, it is in our county. Wooded hills of White Carpathians, sheep herds on the meadows, cold springs in the rocks and endless wandering of the mountain ridges. You can ride your bike, take a nice walk with your family and friends or find yourself a tiny cabin where is no one around. It´s breathtaking and unknown. If you are much more in for the cities, enjoy the architecture of famous "city in the gardens" in Zlin, folklore architecture in Valašské Klobouky and the famous architecture in Luhačovice.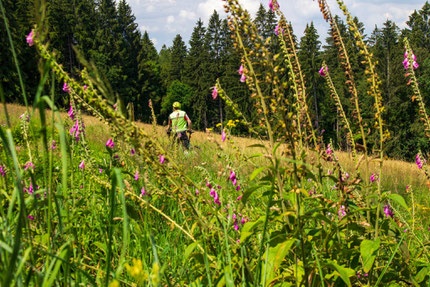 Iconic and famous people
Composer Leoš Janáček, architects Dušan Samo Jurkovič and Bohuslav Fuchs, doctor František Veselý (founder of healings treatments in Luhačovice), painters Antonín Slavíček and Joža Úprka, ethnologist Antonín Václavík. Region of Zlínsko and Luhačovicko is famous as a location where Tomas Bata runs his worldwide company and builds the modern city in the gardens.