Dinant, Daughter of the Meuse
A true picture-postcard town, Dinant provides a stunning spectacle, especially when you look across the Meuse and lift your gaze towards the Citadelle and the onion-domed tower of the Collegiate church, all highlighted by the ribbon of houses and shops running alongside the river.
Set between a dramatic cliff and the river, Dinant invites you to enjoy the pleasures of the water in warm weather, or to scale the imposing Bayard rock.
The more adventurous visit 'La Merveilleuse' cave or risk the exciting challenges offered by Dinant Évasion. Heritage lovers will enjoy visiting nearby castles and abbeys.
Best hotel deals
in Dinant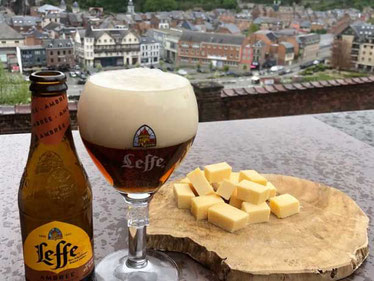 La Merveilleuse
Situated right next to the famous Leffe Museum
Great view of the city and river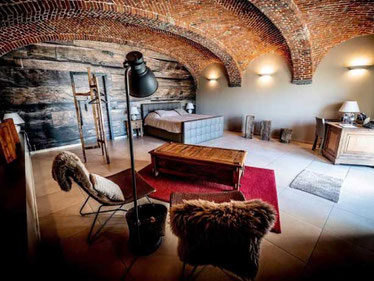 La Belle Étable
6.4 km from centre
Wellness area with jacuzzi and sauna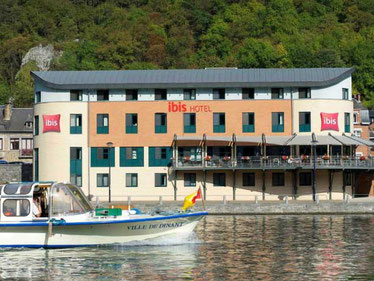 ibis Dinant Centre
5-minute drive from the city centre of Dinant
Landmark view and river view
Top things to do
in Dinant
The Citadelle
Immerse yourself in over nine centuries of history and discover the Meuse Valley. Proudly dominating Dinant town and the Meuse Valley, the citadel was built in 1815 by the Prince-Bishop of Liège on an occupied site since the 11th century. By cable car or on foot for the more courageous, you'll be able to reach the summit of this fortress, which offers a breathtaking view of the River Meuse and one of the most beautiful valleys in Belgium. 
The Museum of the Mosan Medieval Heritage House
Bouvignes is a small village beside Dinant along the River Meuse which has preserved its medieval architecture and charm! It's there, in an old Spanish house, where the Museum of the Mosan Medieval Heritage House can be found. It showcases the regional medieval heritage of the Meuse Valley and will make you go back in time for a few hours. 
Sax and the City
The town of Dinant is the native town of the great inventor of instruments, Adolphe Sax. Therefore, all the town is punctuated with stops referring to him. In order to discover them, a trail links each of these places.
La Maison de Mr Sax
What would jazz be without the saxophone? An Interpretive Centre dedicated to its genius inventor, Adolphe Sax, opens its doors to you in Dinant .
For those who do not know, Dinant is the hometown of this brilliant instrument maker, also a soloist, acoustician, composer, conductor, pedagogue and publisher. Located in a building on the very spot where Antoine-Joseph was born, on November 6, 1814, this Interpretive Centre makes us discover the fabulous fate of the saxophone through an original and playful scenography.
The Maison de Monsieur Sax is not a museum, but rather an invitation to enter the universe of an exceptional artist with multiple talents ...Free visit every day from 9am to 7pm