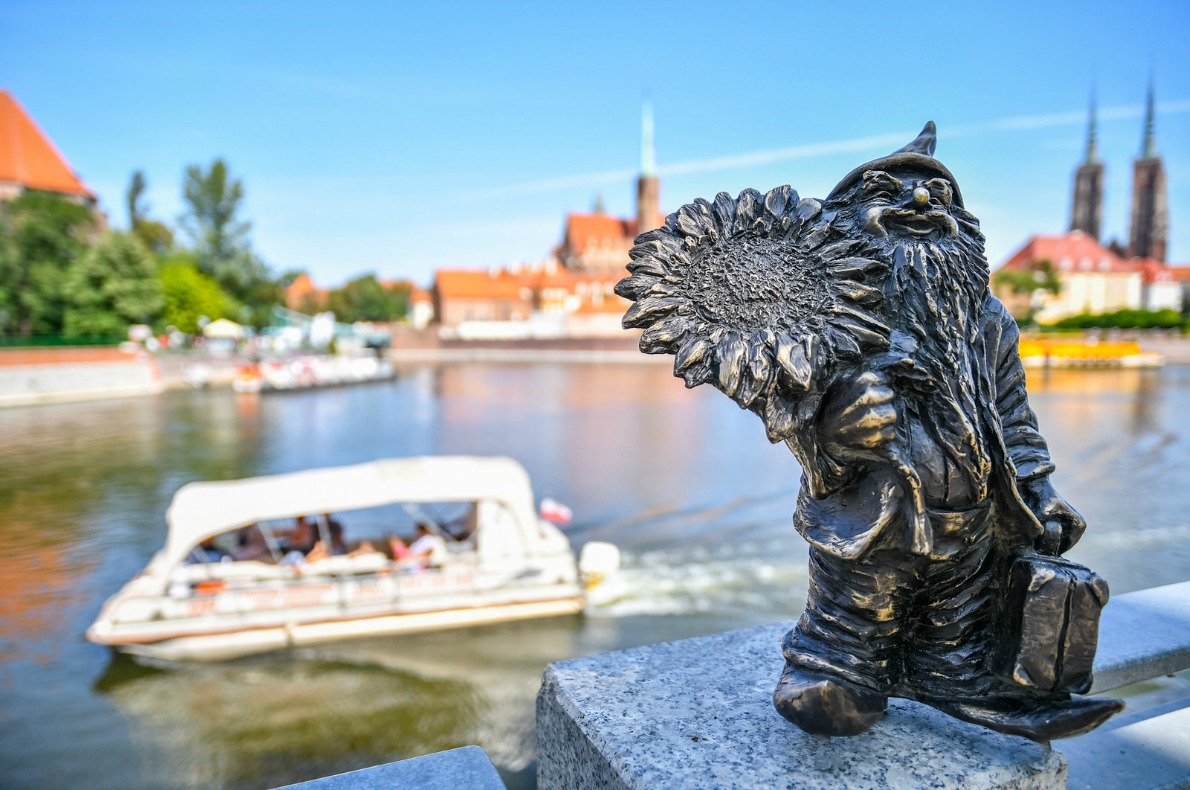 At the time of writing this travel guide there are more than 400 dwarfs all over Wroclaw. By the time you discover this destination there will probably be 500 or 600! Find the Wroclaw dwarfs with your children and tell them about the reasons why they are in the city. This story is recent: bronze dwarfs  were born  in 2001 in Wroclaw. 
There is an anti-communist protest behind the dwarfs in Wroclaw; it is called the "Alternative Orange" movement ; it is a humourous way of protesting against communism.
The first dwarf was displayed in Swidnicka Street, where the anti-communist movement used to gather. Since then many different dwarfs have appeared; some of them are displayed in front of shops: they represent traders such as butchers, fishmongers, hotels and restaurant managers, others are represented on wheelchairs to raise awareness on disabilities. Want to discover them all? Visit the tourist office: there are many interesting brochures about what to know about them and where to find them all.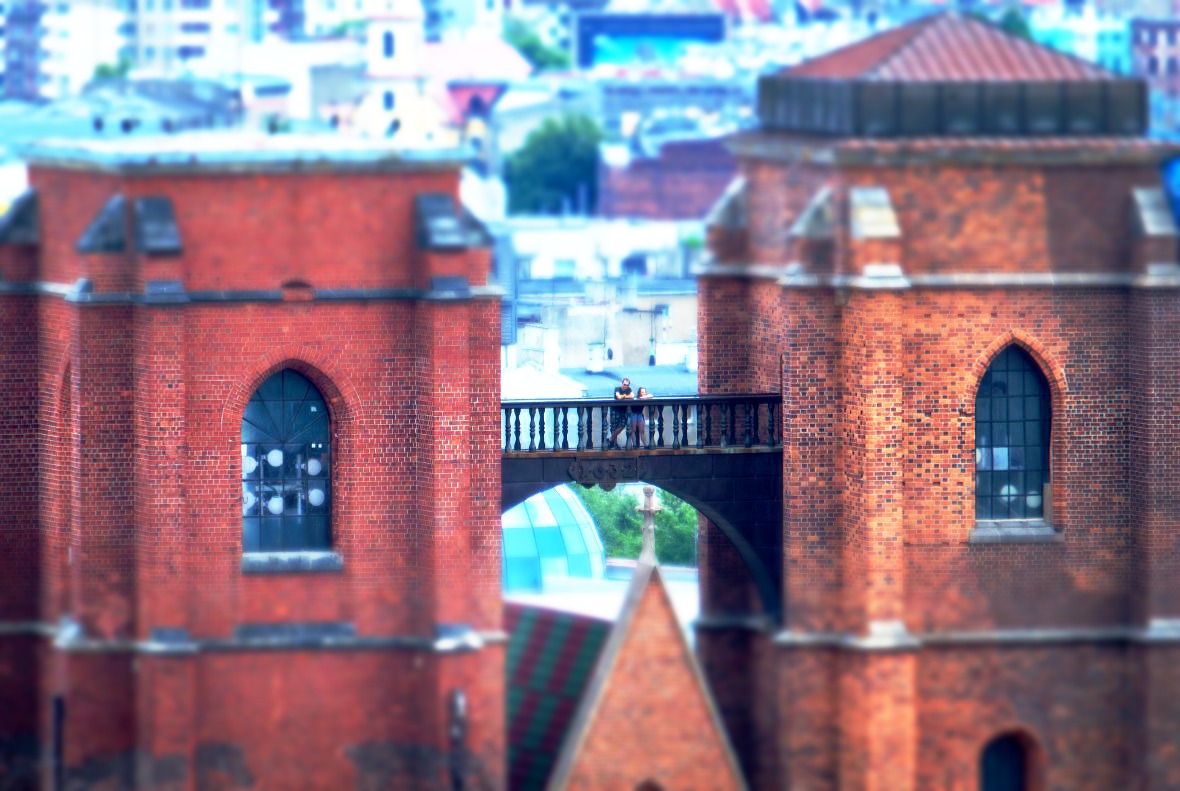 The Penitent Bridge (Mostek Pokutnic) is a footbridge between the two towers of Mary Magdalene church at the height of 45 metres. According to the legend, one could see the ghosts of young women, who, instead of taking care of their homes and children, preferred to party with men. As a penitence, they had to cross the bridge between the towers. 
The inhabitants of this city positively adore neon lights and so do we!  Wherever you stroll, they are everywhere, in the gyms, pizzerias, hotels and fashion stores.
To admire a unique collection of neon lights at dusk, go to the following address:  "Ruska 46c" where the old neon Reklama factory is located. We owe the idea of reclaiming and restoring the various abandoned neon lights of the city to Tomasz Kosmalski, a young citizen of Wroclaw.  So, come and discover this wonderful place from 9pm to 10pm and enjoy the show!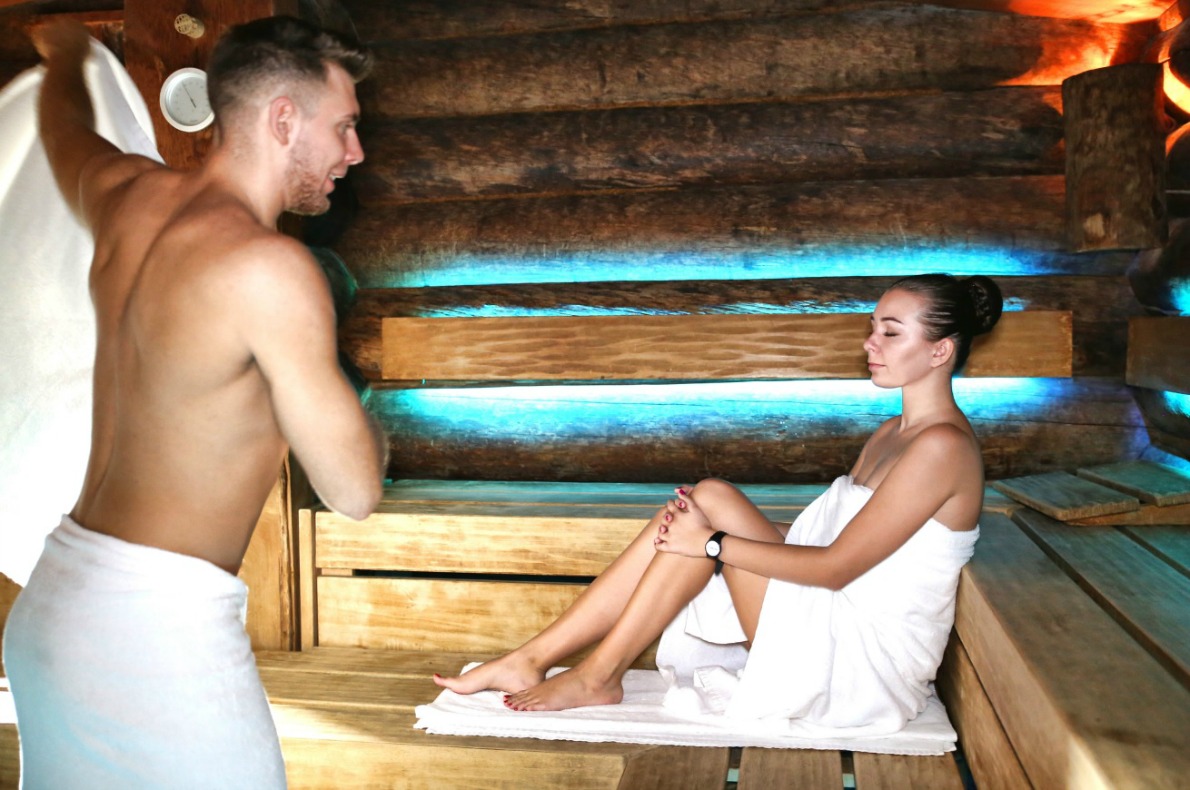 Did you think that your stay in Wroclaw would be limited to visiting churches, cathedrals, museums and doing some shopping? By all means, treat your soul, but do not forget to take care of your body by giving yourself a day of absolute relaxation in the "Saunarium" of Wroclaw. This unique place is home to an impressive collection of saunas. About twenty saunas, from all over the world (Finnish, Thai, ...) are waiting for you. Come and discover the Wroclaw Saunarium by booking your hotel and airline ticket today for a perfect stay in one of the best cities in Europe for a weekend of well-being.
There is no longer any excuse not to buy flowers for your loved one 7 days a week! Roses, tulips, lily of the valley, at noon or midnight, there is everything you want in Plac Solny. If you find yourself alone in Wroclaw, surprise a stranger or bring the flowers back to your hotel room. Wroclaw is as romantic a city as you want it to be.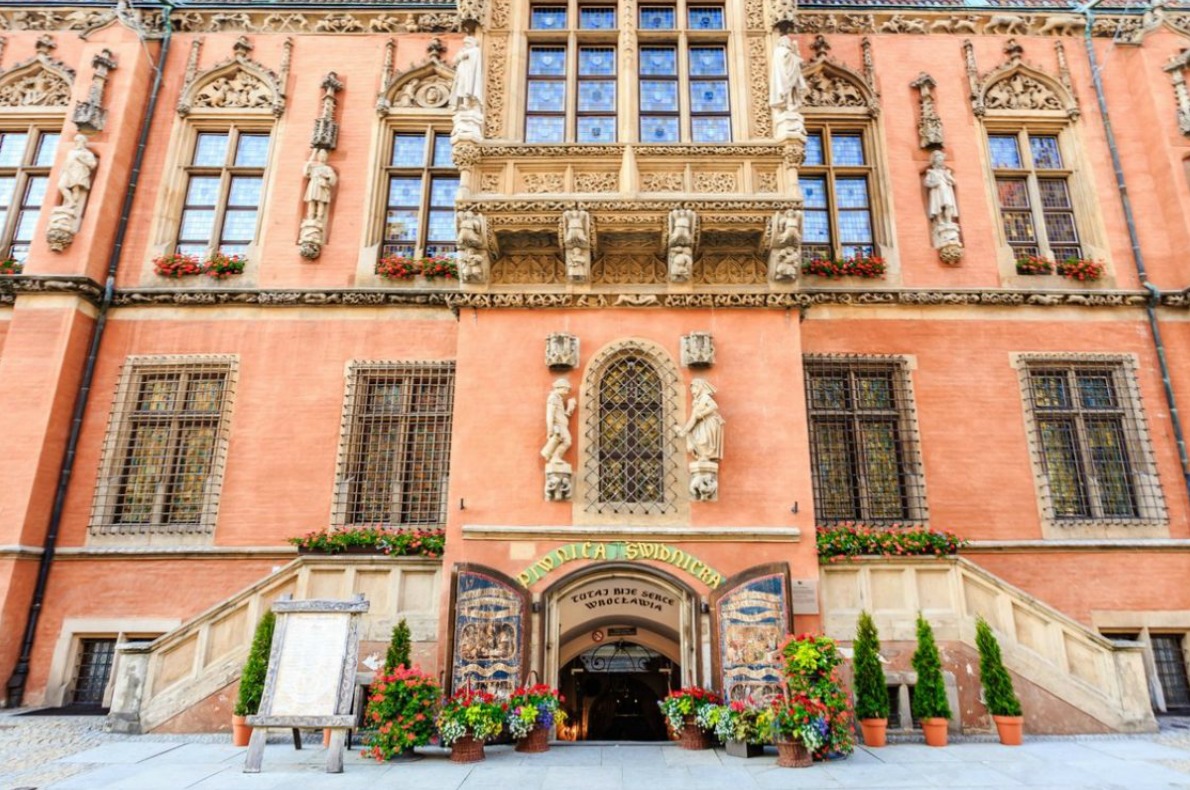 The Oldest restaurant in Europe
Piwnica is the oldest restaurant in Europe and one of the oldest in the world. Rest assured, the food is fresh and delicious! Famous people from all over the world enjoy their meals in this historical place. The food is tasty, at an affordable price and the local beer is simply delicious.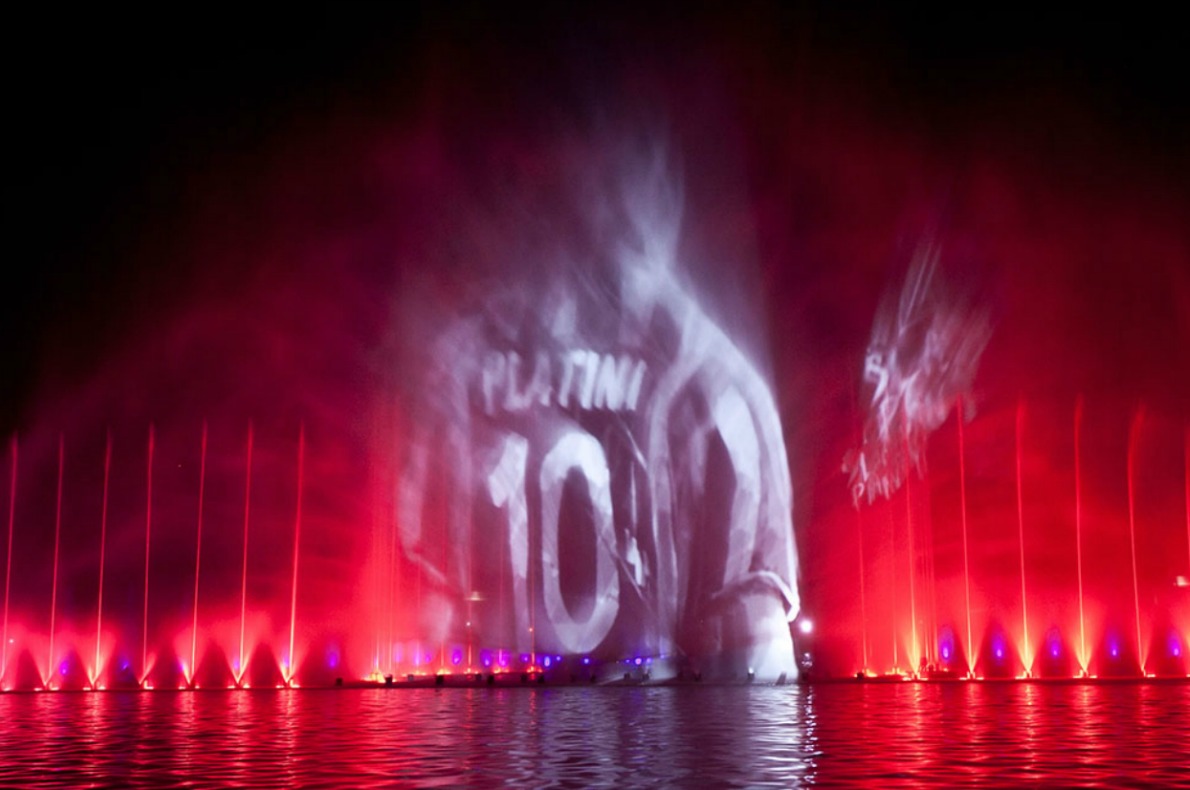 Wrocław Multimedia Fountain is the biggest fountain in Poland and one of the biggest in Europe. It was initiated on 4th June 2009 on the occasion of the 20th anniversary of the first free elections in the postwar Poland. Located in the beautiful Szczytnicki Park, near the Centennial Hall and Wrocław Congress Centre, attracts many Polish and foreign tourists.
The basin of Pergola has 300 water jets, which create geysers, water mists, spurts and many other shapes. The water installation is synchronised with 800 lights - light, water and music together create spectacular shows.
The shows take place every hour, everyday, and vary in length. The Multimedia Fountain plays classical and pop music, for example Madonna, Daft Punk, but one can also hear calm, relaxing music.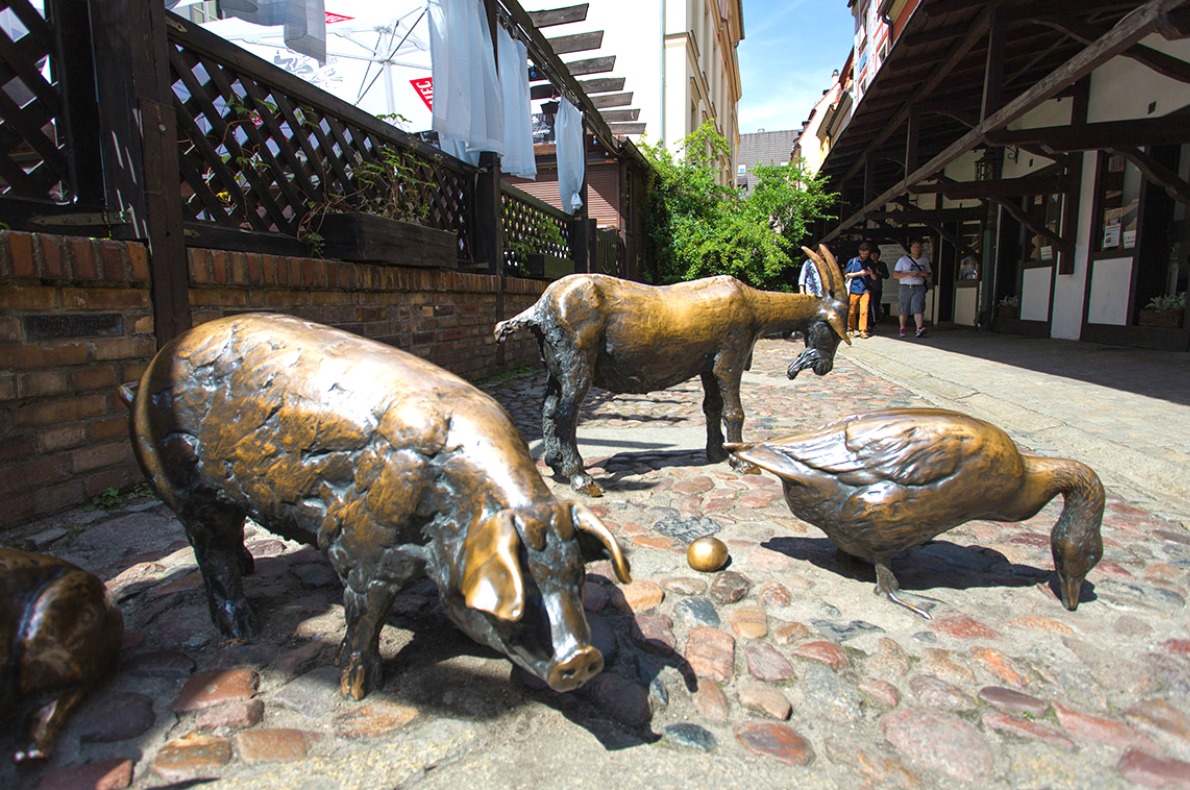 Wroclaw, with its many vegan friendly bars and restaurants, is really a perfect destination for animal advocates. Where else in Europe would you find a place dedicated to the memory of animals? Jatki was formerly a street lined up with butchers'.  You can still see the channel where the blood of animals slaughtered for their meat flowed.
To atone for this past, Polish artists have installed the bronze statue of a pig, a goose, a goat and a rabbit in honour of the million animals  who died there since the middle ages.

Plan your stay in Wroclaw
Plan your stay in Wroclaw
Hotels, Apartments, B&B...
Fresh deals every single day
Thousands reviews you can trust

Explore Wroclaw