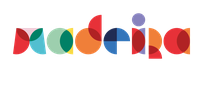 Welcome to Madeira Islands
You don't have to travel a long way to find the ideal holiday destination. There are endless reasons for visiting Madeira!
In addition to its stunning scenery and luxuriant mountains, this archipelago offers a mild climate all year round, a warm welcome, peace, safety and security which all together make your holidays unforgettable.
To really get to know Madeira, climb to the top of a mountain and enjoy fantastic, breathtaking views or follow the trails and paths in the Laurissilva Forest along more than 1,400 km of Levadas, in a unique encounter with the island's soul.
Feel the energy flowing from the cosmopolitan ambiance of Funchal's streets and purchase some souvenirs, like the famous Madeira embroidery, wine or wickerwork.
Take a tour around the island, stopping off on the way to admire the landscape or to enjoy a traditional gastronomic delicacy. For more energetic visitors there is scuba-diving, surfing, windsurfing or jet-skiing.
Romantics may prefer a wonderful sailboat trip along the coast to enjoy the sunset.
But to make this your dream holiday, you really must spend some time on the paradisiacal island of Porto Santo 40 km from Madeira, only 15 minutes by plane or 2h30 on ferry. Known as the "golden island", Porto Santo is blessed with a 9 km fine, unpolluted sandy beach washed by a clear, calm sea - all you need for a perfect stay.
Discover these enchanted islands… happiness is so near!
Hotels & Apartments
in Madeira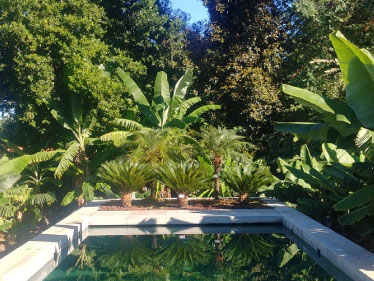 Quinta da Casa Branca 
★★★★★
Set within a banana plantation in Funchal
Beautiful gardens, excellent staff, pools
Castanheiro Boutique ★★

★

★
Set in Funchal, 500 m from Marina do Funchal
SPA with hydrotherapy pool, sauna, turkish bath
Madeira Islands

image gallery
Tour & Activities
in Madeira Islands
Top things to do
in Madeira Islands
Porto Santo Island
Porto Santo is the smallest inhabited island in the Madeira Archipelago. It is situated in the Atlantic Ocean, just 40 Kilometers northeast of Madeira and the climate is dry and stable. This island was the first Portuguese discovery in the 15th century, setting the beginning of the great age of the discoveries. Porto Santo has a range of natural healthy features, including a therapeutic 9 kilometers stretch of sandy yellow beach at the southern coast, bathed by a transparent turquoise warm sea.
Activities
Madeira's volcanic origins and its rugged mountainous relief are a guarantee of adventurous moments and where you can walk through undreamt beauty. Trekking in Madeira Island is one of the most fascinating features where you can walk over the 1500 kilometers of open-air water canals. In Madeira there is a wide range of water sports like deep water sea fishing, surfing, windsurfing, diving, sailing, canoeing, Jet skiing and water skiing.
Museums and Culture
Get to know a vast cultural heritage, dating back to the Age of Discovery. Find it in museums, churches, palaces and manors, traditions, folklore and art. Many local buildings, traditional and contemporary, have been awarded the status of National Monuments or Heritage Buildings, for their architectural beauty and historical value. Walk through it and feel history around you. Get to know the exquisite Madeira crafts, such as embroidery and wickerwork, as well as the history of the famous Madeira Wine.
Events
Madeira Islands are proud to present a wide range of events that occur throughout the year. Dynamic, creative and multifaceted destination, you can enjoy all this array of interesting cultural, sports, recreational and popular events, from January to December. Start planning your holiday now and check out our Tourist Entertainment Calendars for the years to follow, where you can find a pleasurable Carnival, a gorgeous Flower Festival, amazing shows at the Atlantic Festival...
Touring
While the south coast of the island of Madeira offers a combination of tourist attractions and top places for tourists to visit, the north coast of Madeira is characterised by its spectacular, verdant landscapes overlooking the deep blue sea, where you can find basalt pebbles beaches. On the east coast of Madeira you can find bathing areas in Santa Cruz, Machico and a small natural beach of black sand in Caniçal. The sunny west coast also offers popular beaches such as Madalena do Mar, Calheta, Jardim do Mar and Paul do Mar.