Best sustainable destinations for birdwatching
Bird watching in sustainable tourism destinations rewarded by the European Commission for their commitment to preserve the environment really makes sense. In these areas protected from intensive agriculture and pesticides, there are many more flowers, many more insects, and birds have abundant food which allows them to reproduce.
Travel to Croatia, Spain, France, Germany and observe magnificent birds in sustainable tourism destinations.

EDEN, the acronym for "European Destinations of Excellence" is the largest European network of destinations rewarded by the European Commission for the quality of their tourist offers and their respect for the environment. EDEN is the promise of real experiences, real discoveries, real encounters.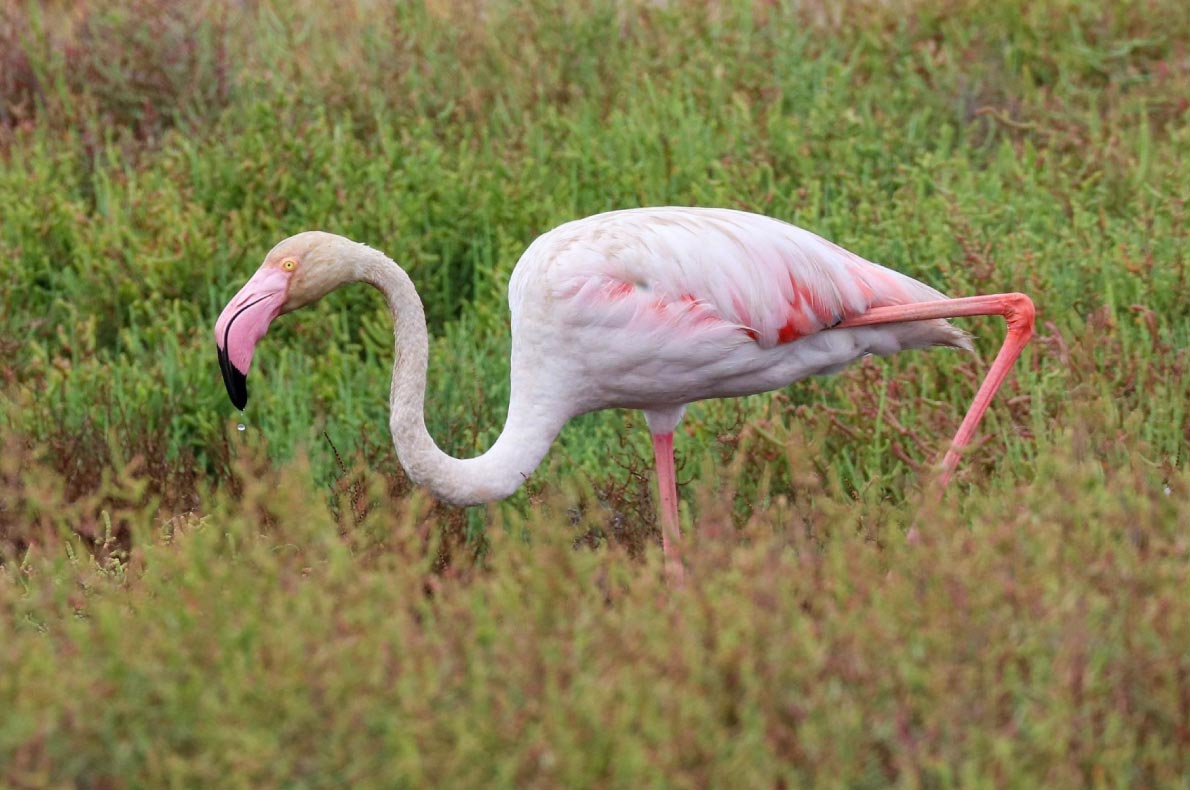 Ebro Delta was designated World Heritage Site in 1993.  70% of the world population of rare Corsican seagulls breed in the Ebro Delta; The exotic Greater Flamingo can be counted by the thousands and you will find a great quantity of birds, from the Purple Gallinule to the Little bittern. 
Whatever the season, you will observe flocks of birds, both residents and reproductive, migration in spring and autumn is full of surprises, and in winter, aquatic areas team with life.
You can go on your own or accompanied by a professional guide from one of the various specialist companies. You will find many establishments where you can borrow binoculars and field guides.
How to get there: book your flights to Barcelona (1h40) or Valencia (1h50).
Where to stay: the "Hotel Flamingo" has seaviews.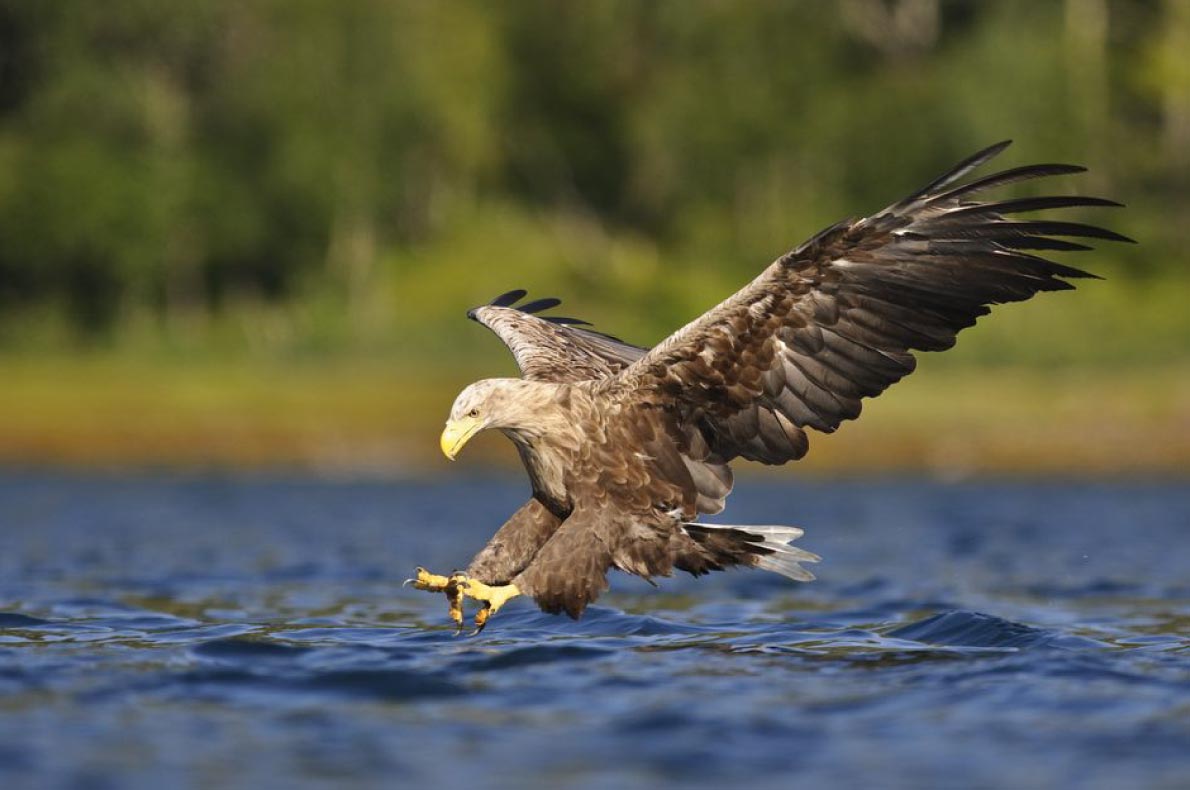 Birds living in Soomaa include grouse and golden eagle; marsh edges are the playground for capercaillies, while open marshes are filled with the cooing of black grouse. Woodpeckers and many owls can be found in more humid forests. Flood-meadows are home to Charadriiformes, great snipe and corncrake.
How to get there: book your flights to Tallinn (1.5 hours by car).
Where to stay: the "Ponka Guesthouse" is a renovated farme house from 1930s.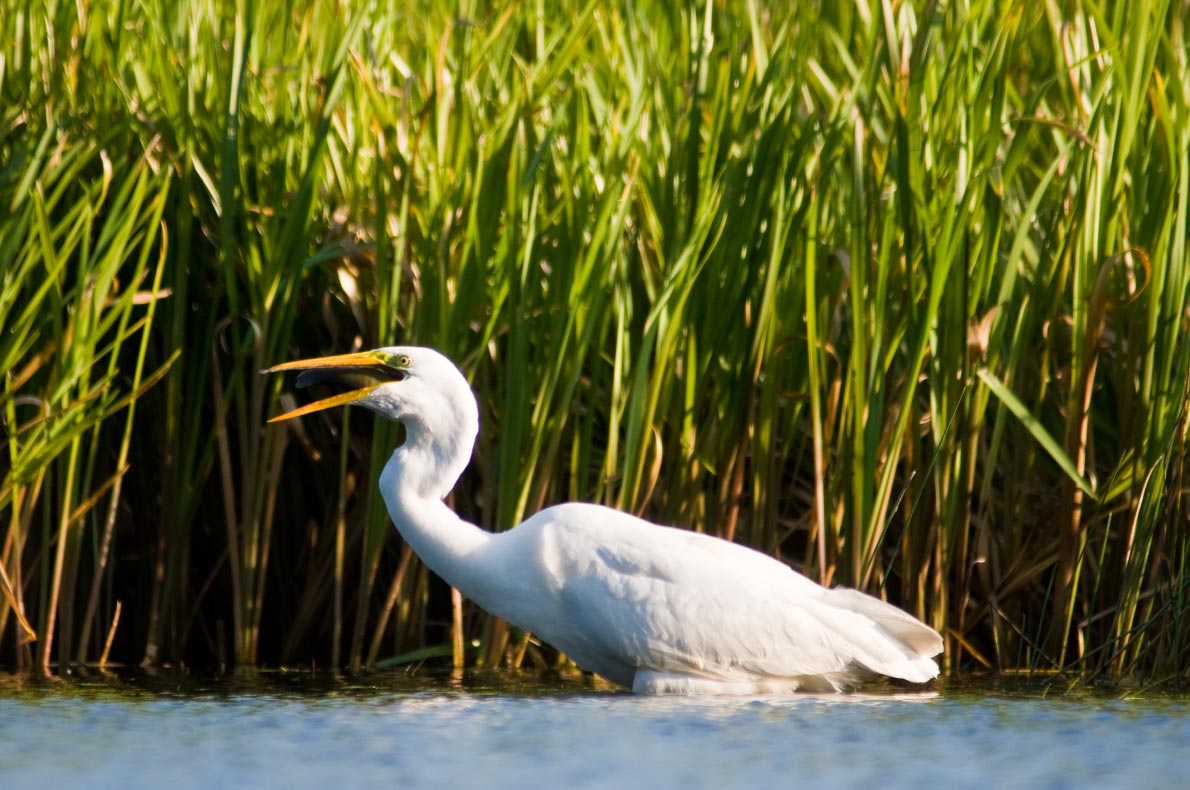 Abenteuer Flusslandschaft
Germany
Give your children memories of a lifetime with a bird watching trip on a solar boat.
30 species of birds protected throughout Europe breed here regularly - among them the Eurasian bittern, the spotted crake and the Eurasian curlew.
On your birdwatching tours, set out into the Peene valley in your super-quiet solar catamarans and get right up close to its inhabitants which are so rare elsewhere. As well as ospreys and white-tailed eagles, you can also find the critically endangered lesser spotted eagle here. Whiskered terns and black-winged stilts are amongst the ornithological highlights. In addition, the Peene valley boasts huge populations of ducks, geese, whooper and mute swans, northern lapwings and European golden plovers.
How to get there: book your flights to Rostock (1h20) or Berlin-Tegel (2h20).
Where to stay: the "Gusthaus Stolpe" is a beautiful small country manor house. 
Meet the migratory birds 
Rochefort Océan - France
"Put on your walking shoes, take out your bikes and head towards the marshes of Rochefort Ocean.
Meet the migratory birds with the League for the Protection of Birds which will guide you through the marshes of Fouras-les-Bains with its reach fauna and flora. Take your bike on the Crossing of the Charente' route with Espace Nature.
Take the Tonnay-Charente Suspension Bridge and the riverboat at the foot of the Transporter Bridge for a unique discovery of the marshes of the Charente river. Fabienne Plissonneau, a nature guide, takes you to the homes of the fauna and flora species of the marshes around Tonnay-Charente.
On foot, discover the herons, the ponds or at sunset admire the wonderful sight of egrets settling down.  In the reserve in Breuil-Magné, at the Cabane de Moins, stroll through ponds and wet meadows." More information. 
How to get there: book your flights to Rochefort or Bordeaux (1h40 by car).
Where to stay:  « L'Esprit du 8 » offers comfortable beds and an outdoor pool.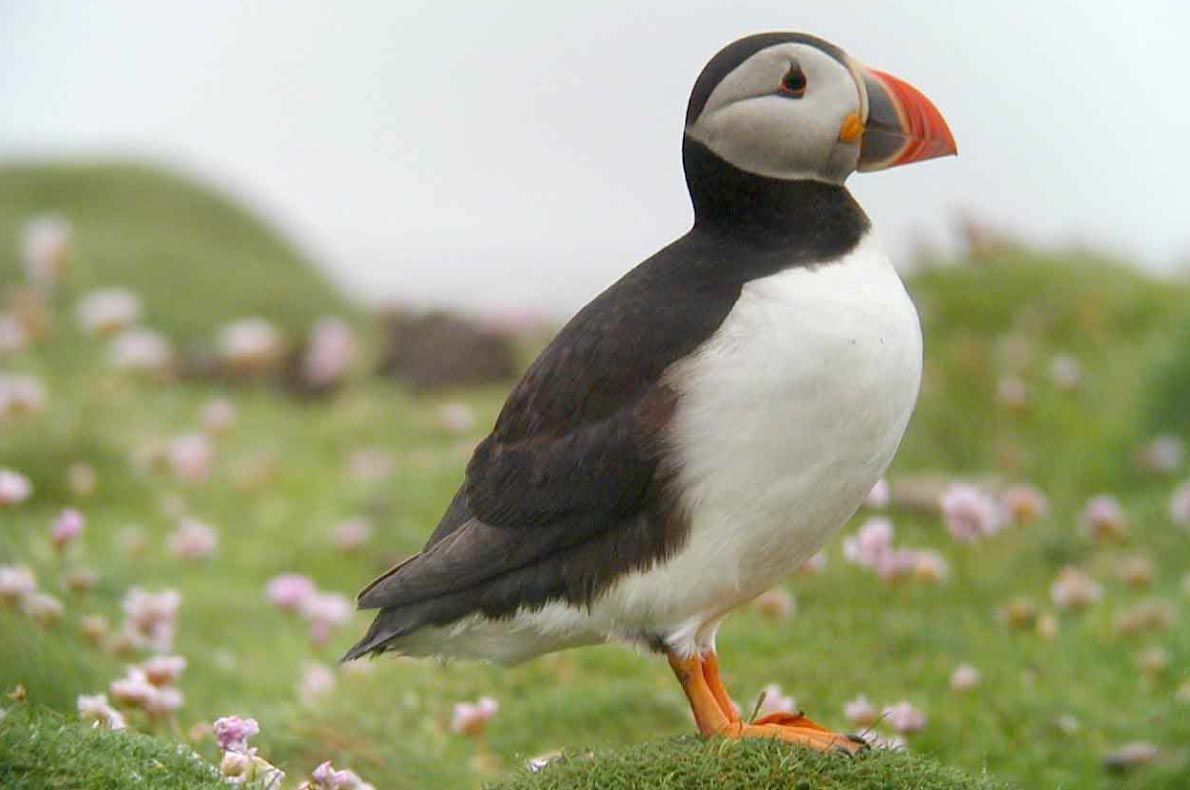 "Mild Atlantic winters, an abundance of wetlands, rich feeding grounds and undisturbed coastal cliffs are what make Loop Head so attractive to migrant and resident birds.
Sixty-metre cliffs at the edge of the peninsula support colonies of guillemots and kittiwakes. The headland near the lighthouse is the end of major flyways of birds migrating south for the winter from North America, Greenland, Iceland and the Arctic. Over-wintering barnacle geese from Greenland, cormorants, great black-backed gulls and storm petrels add to the mix.
The Bridges of Ross, internationally renowned as one of Europe's top sea-watching sites, is a birder's paradise for studying the migration of passing seabirds and spotting vagrant stragglers from North America. Shearwaters, skuas, petrels and rarities like Sabine gulls have been recorded here. Wildfowl and waders from Northern Canada, Greenland, Iceland, Siberia and Scandinavia invade the mudflats of the Shannon estuary every winter. Poulnasherry Bay is a good place to spot them". 
How to get there: book your flights to Shannon Airport (1.5 hours by car).
Where to stay: the "Hilltop B&B" is located in the Centre of Loop Head.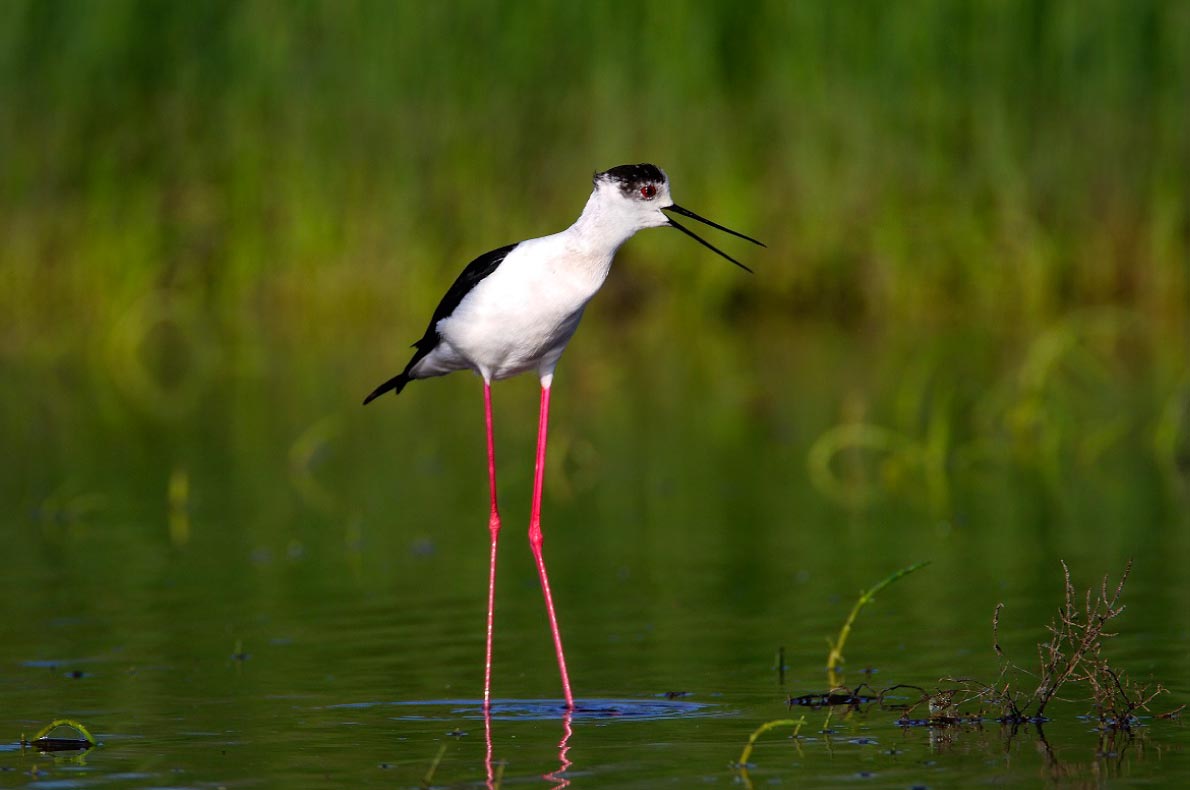 Natural resources of the Nin area are immersed in the Eco Park Nin's Lagoon. Walk through educational trails and explore the lagoon, medicinal mud locality and sandy beaches; visit 8 NATURA Habitats, see 5 endemic plants, 4 critically endangered, 1 endangered and 5 sensitive plants.
Discover a natural botanic garden, salt pans, an ornithological park and other natural beauties. Lagoon is a veritable oasis for birds. Especially interesting are rare and endangered species of nesting birds such as the Stilt and Kentish Plover whose number in Croatia and Europe is declining but can be observed every day from March to September.
How to get there: Book your flights to Zadar (30 min).
Where to stay: the "Apartments Zdrijac XI" is perfect for a 2-night stay in Nin.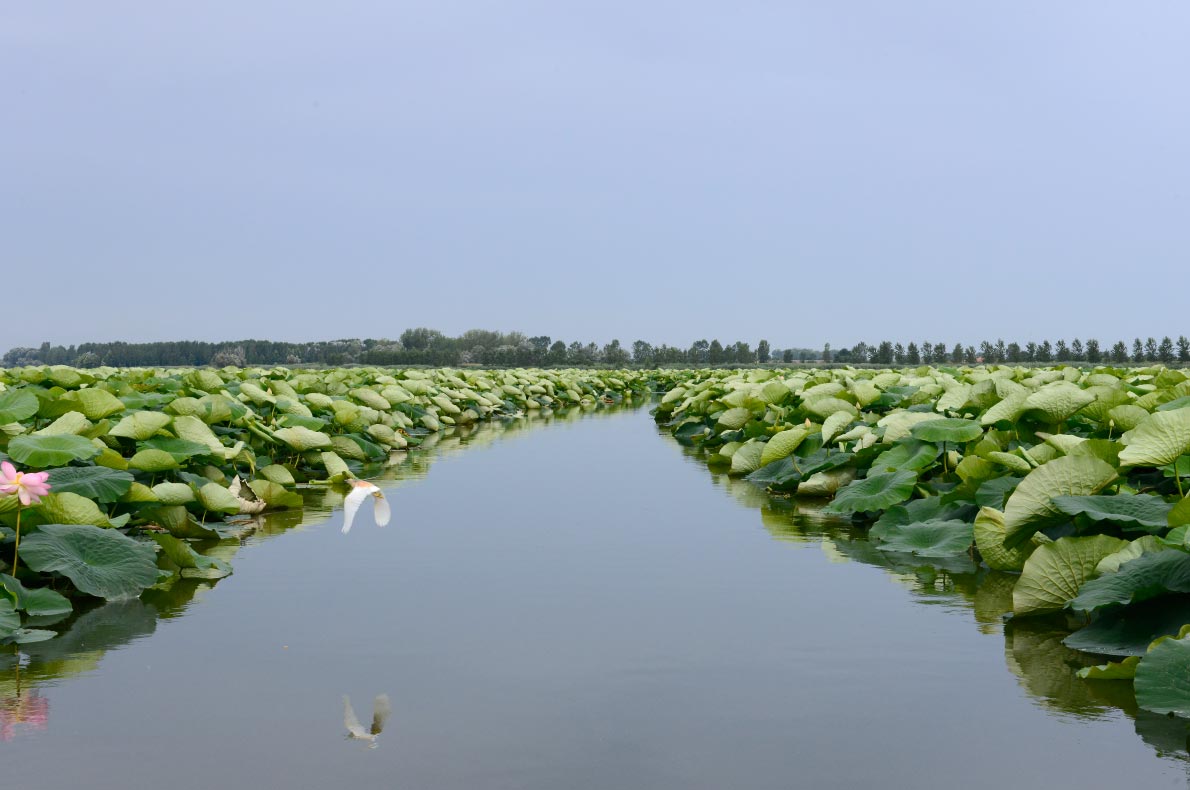 Between the Garda lake and the river Po, the European Destination of Excellence "Valli del Mincio" is a charming internal wetland, the largest freshwater in Italy. It embraces Mantua – the UNESCO town and "Italian Capital of Culture"-; enjoy its art treasures and the symbols of a past marked by very important wars in Italy's history, and marvel at a variety of natural environments amazingly shaped by the river Mincio.
Mincio Valleys are in fact one of the widest and among the most important freshwater wetlands in Italy, inhabited by herons, diurnal birds of prey, grebes, swans and the magnificent storks.
How to get there: book your flights to Verona (40 min by car - 2h by public transport).
Where to stay: the "Agriturismo Corte Virgiliana" is a working dairy farm.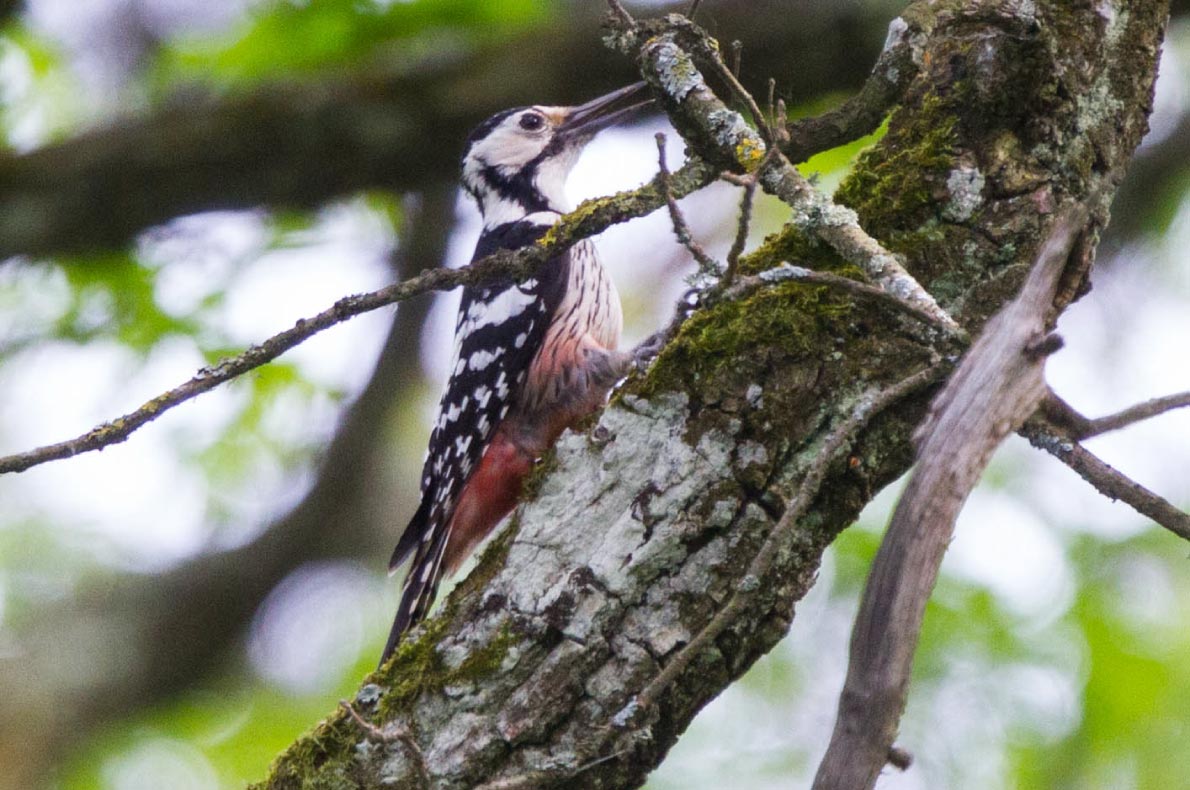 The white backed woodpecker  
Northern Velebit National Park - Croatia
This is the widest Croatian mountain range, and the largest nature park in Croatia. All types of forest, open, rocky and mixed habitats are present here.  However, the majority of the species which make this area important inhabit the forest; in particular, mixed fir and beech forests in the north (in the Northern Velebit National Park) and beech forests in the south.
It is one of the most important breeding areas for Capercaillie, Pygmy and Tengmalm's Owl, White backed Woodpecker and Ortolan Bunting in Croatia. Other interesting species here are Rock Partridge, Rock Thrush, Blue Rock Thrush, Sardinian Warbler, Orphean Warbler, Subalpine Warbler, Alpine Accentor, Lesser Grey Shrike, Woodchat Shrike, Black-headed Bunting, Cirl Bunting, Short-toed Eagle, Scops Owl, Eagle Owl, Alpine Swift, House Martin, Water Pipit, Tawny Pipit, Black-eared Wheatear and Rock Bunting. 
How to get there: book your flights to Rijeka (1.5 hours by car).
Where to stay: "Apartments Prpic". Top location highly rated by recent guests.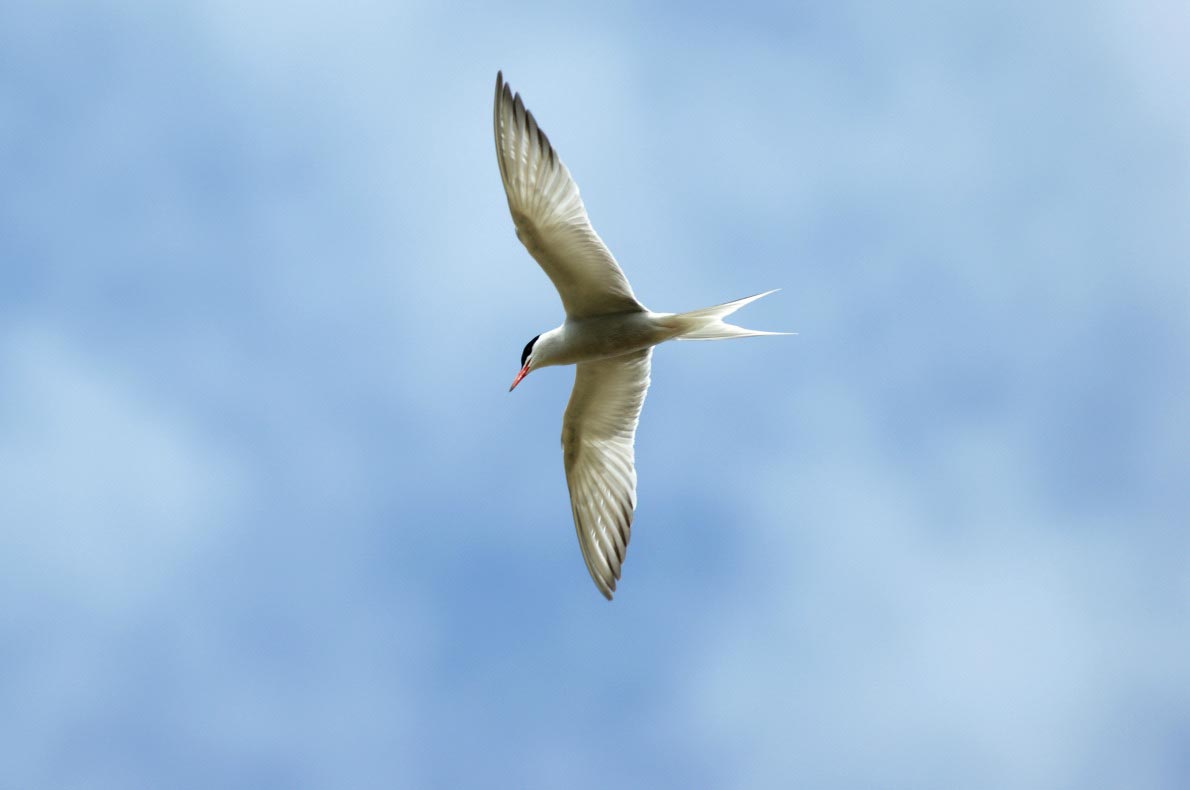 As far as discovering nature is concerned, the Val d'Allier nature reserve, south of Moulins, is recognised as of international importance; It is shaped by the river Allier, a free flowing, wild river. Its meandering path keeps pace with the floods and erosion of its banks.
This river hosts some remarkable fauna and flora. 250 species of birds are identified in Val d'Allier reserve including the osprey, the stone curlew and the kingfisher. The "beaver trail" which starts in Moulins (at the motor home area) and ends at Château de Lys in Bressolles, covers 6 km (about 3¾ miles) through the heart of the Val d'Allier Nature Reserve.
The terrain is mostly flat, and it is an ideal hiking terrain.  As you walk from information panel to information panel, all of the secrets of the Allier reserve, be they birds or mammals will reveal themselves to you. An easy way to discover nature with a family.
How to get there: book your flights to Clermont-Ferrand (1 hour by car).
Where to stay:  the "Jardin Secret" provides a garden with a terrace. 

Plan your trip to Europe
Hotels, Apartments, B&B...

Fresh deals every single day

Thousands reviews you can trust

Tours, Sightseeing & Activities

 

Discover Europe's biggest collection of things to do and guided tours.

Whatever you want to do you'll find it here.

 
Sustainable tourism in Europe
European Destinations of Excellence