Winchester Chrtismas Market 2023
From 17th November to 21st December 2023
Winchester Cathedral's Christmas Market is recognised as one of the best in Europe. Taking place this year from 17th November to 21st December, the festive market is renowned for its bustling atmosphere, stunning location, and handpicked high-quality exhibitors. 
The wooden chalets situated within the Cathedral's historic Inner Close are inspired by those seen at traditional German Christmas markets. Each year the selection of stalls showcase the original works of talented craftspeople and artists offering unique, custom pieces, such as knitted wool throws to organic essential oil reed diffusers. 
Though, the market isn't only for buying gifts. Celebrate the season by meeting friends and family for a glass of mulled wine or mug of hot chocolate, and a spiced mince pie. Whilst enjoying your culinary delights listen to the cheerful sound of local choirs singing Christmas carols as well as other live performances on the community stage.
Need more inspiration? Discover the Best Christmas Markets in the United Kingdom, the Most Beautiful Castles in England, Best Secret Destinations in England and the Best Christmas Lights in Europe. 
Book your flights, your accommodation as well as your tours & activities in England and visit one of the Best Christmas Markets in the United Kingdom.

Hotels & Apartments
in Winchester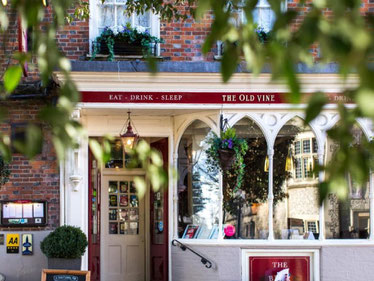 The Old Vine 
★★★★
The Christmas market is 100 m away
On-site restaurant and award-winning bar.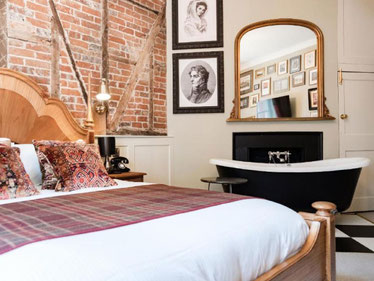 Wykeham Arms 
★★★★
The Christmas market is 300 m away
Great Food: Meals here are highly recommended

Christmas in Winchester
image gallery

Top things to do
for Christmas in Winchester Cathedral's Christmas Market
Visit Winchester Cathedral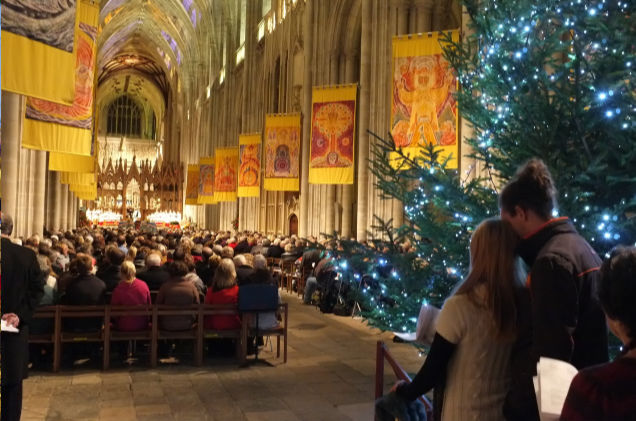 Make time to explore the magnificent Winchester Cathedral, one of the finest medieval Cathedrals in Europe. With a towering Christmas tree and traditional carol services throughout December, Winchester Cathedral really does epitomize the true joy of Christmas. Don't miss the fascinating new exhibition Kings & Scribes: The Birth of a Nation, which explores over 1,000 years of history. You won't be disappointed! At the heart of the Christmas Market you'll find a spectacular covered Ice Rink, the perfect winter playground! 
Take a Tower Tour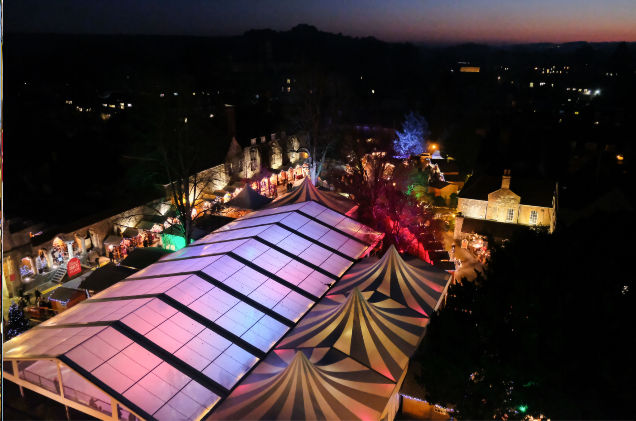 Complete your visit to Winchester this Christmas with a Tower Tour, an unmissable experience. Climb the Cathedral Tower and walk the full length of the Nave roof to enjoy the best views of Winchester and the Christmas Market and Ice Rink. Tower Tours are available during the day at 2pm or at twilight at 3.30pm. 

Best in Europe.
For an enchanted Christmas in Europe