The Soomaa National Park is a bog and swamp abundant area in the Pärnu and Viljandi County. Visitors might know Soomaa best for its great flood or the so-called fifth season, when the water from melted snow or heavy rains floods all the lower forests, roads and even yards.
If you are approaching Soomaa from Pärnu, be sure to stop at the mysterious Tori Hell. When headed to the Visitor Centre of the Soomaa National Park, stop by the historical Riisa Study Trail, which is accessible for both explorers in wheelchairs and hikers with baby prams.
Soomaa visitors can take part in regular, canoe and snowshoe hikes; beavers are the popular focus for animal viewing tours. The Beaver Trail, which starts at the Visitor Centre of the Soomaa National Park, is accessible both by wheelchairs and baby prams.
There are five large swamps in Soomaa, also known as the capital of Estonian primeval nature. Traditional cultivation of land has turned the banks of the meandering river into diverse river flood-meadows and wooded meadows. It is due to these untouched areas that Soomaa is part of the network of European wilderness.
Soomaa is a shelter for smaller and larger birds and animals. These forests are home to elk, deer, wild boar, lynx, wolf and bear; watery landscapes are designed by beavers.
Birds living in Soomaa include grouse and golden eagle; mash edges are the playgrounds of the capercaillies, while open mash fields are filled with the cooing of black grouses. Woodpeckers and many owls can be found in more humid forests. Flood-meadows are home to Charadriiformes, great snipe and corncrake.
The history of human population in Soomaa dates back to the Stone Age. The ancient and charming nature of this place is reflected in the traditional aspen logboat, the making of which can be learned in Soomaa.
The Soomaa National Park belongs to the PAN Parks network of protected areas, which focuses on the protection of wilderness.
Soomaa National Park
image gallery
Top things to do
in Soomaa National Park
Canoe trip in flooded forests
Annual flood has been called fifth season by local people of Soomaa. The flood is not a catastrophe in Soomaa National Park, but a regular phenomenon of nature. Canoeing in the forests is an extraordinary experience, that happens during Fifth Season. It is a time of the year in Soomaa national park, which follows the thawing of snow and heavy rains. During this flood season, all low-lying forests, roads and even yards are flooded and people can only get around by boat.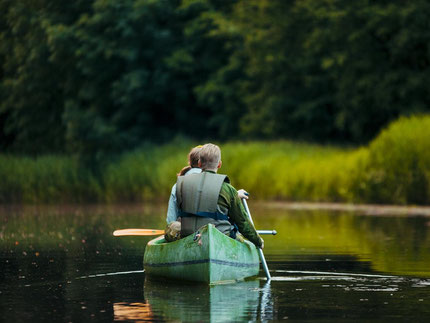 Mushrooming and cooking with locals
We are going to follow a local Soomaa tour guide to mushroom forests familiar to them in order to learn about various edible and inedible mushrooms. At the end of the day, we will use the mushrooms we have gathered for preparing a delicious mushroom meal. Estonians love mushrooming and gathering mushrooms for winter. We will explore different ways to preserve mushrooms, such as drying, pickling, salting and marinating.
The season for mushroom trips begins in July and ends in October.
Mushroom trips are also suitable for families with children.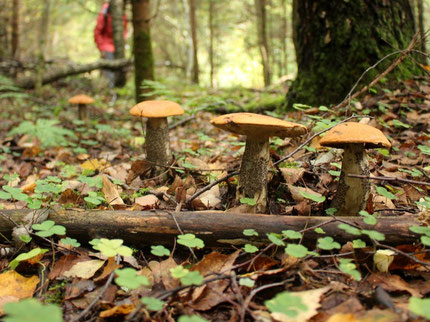 Beaver safari
Beavers prefer to move around in the night and rest during the daytime. Therefore, the beaver safaris with canoes take place in the evening, when beavers wake up, but the human eye still sees enough of what is going on.
The guided canoe trips start near the Riisa Ranch guest house at 8 p.m. in June and July, and at 7 p.m. during the other months. We also offer transport services for those guests who are staying in Pärnu. We will pick you up at your hotel. The trip takes about four hours and the price includes the guide service and canoe equipment.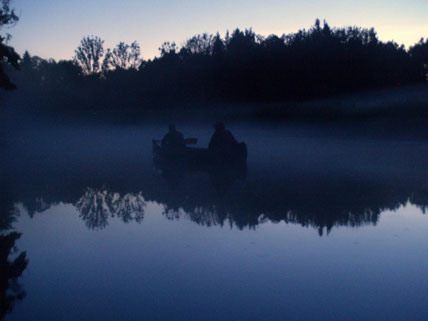 Bogshoeing experience
Everyone who heads out on one of these hikes in Soomaa National Park is given a pair of bog shoes and will be led by a local guide, who will provide instructions and tell interesting stories about the area. You will get to experience the thrill of walking in places that would otherwise be inaccessible.
Interesting to know: bog shoes have been around for a long time – they were first used by our ancestors for moving around in the bogs. The hikes last from 2 to 5 hours. The price depends on the size of the group.
NB! We do not organise hikes during the period in spring when birds are nesting.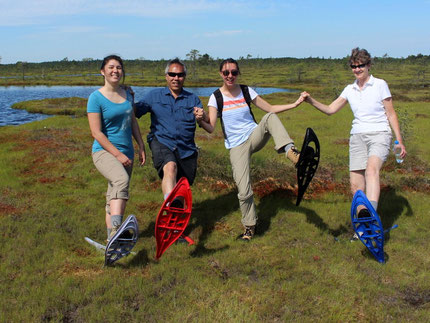 Guided canoe trips
Paddling a canoe on a river is one of the best ways to get to know the nature of Soomaa National Park and naturally, it is a lovely way to relax. 
We recommend a guided canoe trip for those people who wish to know more about Soomaa National Park. 
The day tour usually lasts 3–6 hours and includes (if you wish) a walk in the bog.
The price includes: a spot in a canoe, a paddle, a life jacket, a guide, and transport of the drivers to the starting point of the trip.
You can join us on a canoe trip alone or with a large group of friends.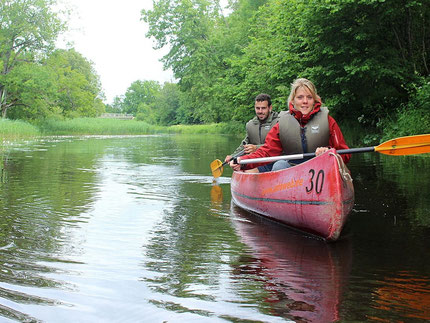 Video
of Soomaa National Park